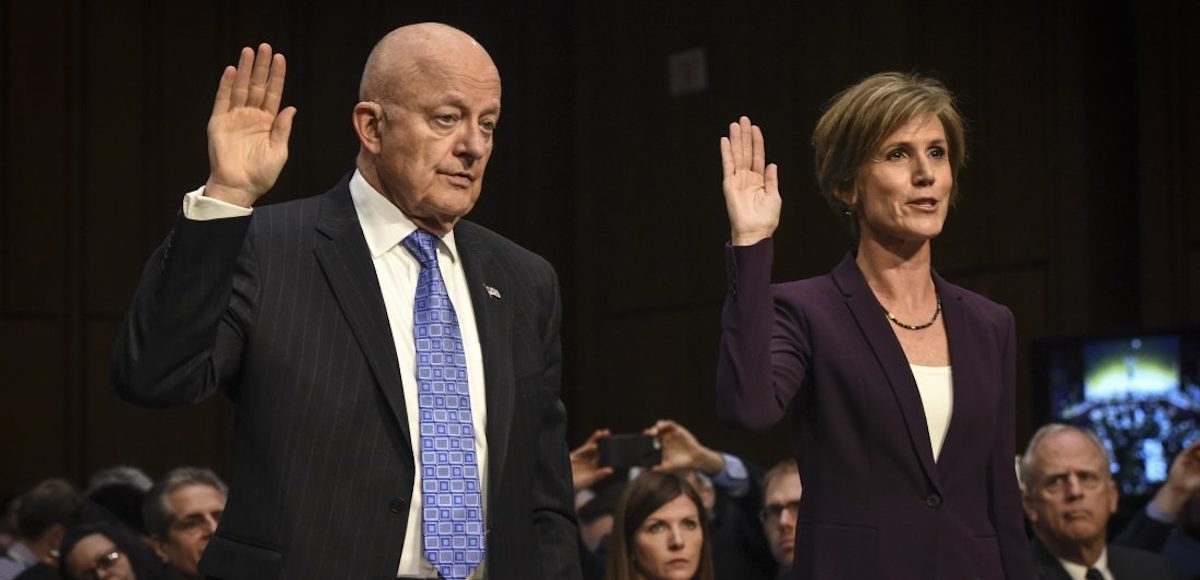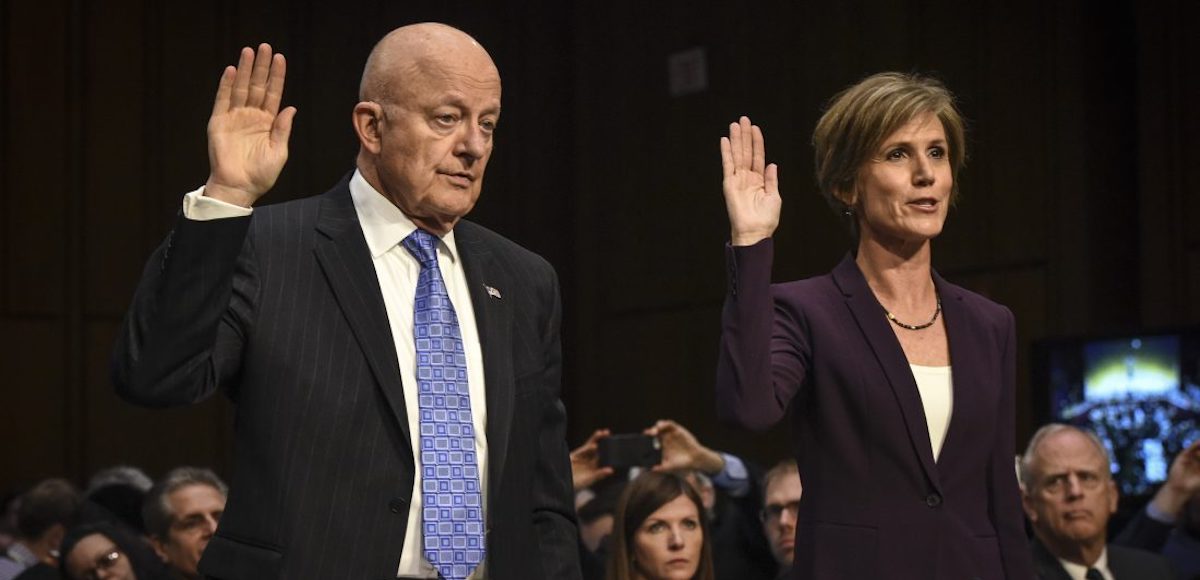 The House Permanent Select Committee on Intelligence (HPSCI) said former Director of National Intelligence James Clapper "provided inconsistent testimony" to Congress regarding his contacts with the media.
Put plainly, Mr. Clapper, a former Obama Administration official who now serves as an analyst at CNN, lied to congressional investigators about leaking to the media. Further, the committee found those leaks among others "damaged national security and potentially endangered lives."
Representative Devin Nunes, R-Calif., the Chairman of the HPSCI, submitted the committee report for "an expedited declassification review" on Thursday.
"This report, based on 70-plus witness interviews and more than 300,000 documents collected, provides specific findings and recommendations to improve our election security before the mid-term elections," Chairman Nunes said in a statement.
"The report, which will include minority views if the minority submits them, presents the comprehensive results of what the Committee has learned during its fourteen-month-long investigation, and will be useful in thwarting any attempts by Russia or other foreign powers to further meddle in U.S. elections."
It reveals former Obama Administration officials leaked information that "correlate to specific language found in the Intelligence Community Assessment." That assessment, which held the Russians hacked the Democratic National Committee (DNC) and Clinton campaign chairman John Podesta to help Donald Trump, was erroneously portrayed in the media as a consensus among "17 intelligence agencies."
In truth, it was the assessment of three officials handpicked by none other than Mr. Clapper, himself.
"Former Director of National Intelligence James Clapper, now a CNN national security analyst, provided inconsistent testimony to the Committee about his contacts with the media, including CNN," the report states under "Finding #44."
This would not be the first time Mr. Clapper lied to the U.S. Congress under oath.
He made an admittedly false statement to the U.S. Congress in March 2013, when he responded, "No, sir" and "not wittingly" to a question about whether the National Security Agency was collecting "any type of data at all" on millions of Americans.
Roughly 3 months later, documents leaked by former National Security Agency (NSA) contractor Edward Snowden proved that answer untruthful. In reality, the NSA was collecting in bulk the domestic call records, along with various internet communications of U.S. citizens.
Mr. Clapper first hid behind national security with his explanation claiming a truthful answer couldn't be given in public. But he later said during an interview on MSNBC that he viewed the question akin to, "When did you stop beating your wife?"
So, he gave members of the U.S. Congress the "least untruthful" answer.
Most importantly, the report concluded the "committee found no evidence of Trump's pre-campaign business dealings would have formed collusion with Russia." It further finds that then-candidate Trump's insurgency against the establishment left him with slim pickings to choose from in the world of national security during the campaign.
"The opposition to Trump from members of the national security establishment left the Trump campaign with little selection of experts and to the hiring of Carter Page and George Papadopoulos."
As Peoples' Pundit Daily previously reported, a bombshell memo authored largely by Chairman Nunes exposed how officials at the Federal Bureau of Investigation (FBI) and Justice Department (DOJ) used false information to obtain a FISA warrant to spy on Team Trump via peripheral advisors Mr. Page and Mr. Papadopolous.
That false information came in the form of an unverified dossier put together by former MI6 British Intelligence Officer Christopher Steele. The foreign national admitted and the committee confirmed that he almost exclusively used the Kremlin officials as his sources.
The two were used as an excuse to gather "incidental" intelligence on bigger players to include Mr. Trump, himself, before and after the election. The FISA court was not explicitly made aware that the dossier were political opposition research funded by the DNC and the campaign for Hillary Clinton.
The nonprofit Campaign Legal Center (CLC) has filed a complaint with the Federal Election Commission (FEC) alleging both the Clinton campaign and the DNC violated campaign finance law by failing to accurately disclose payments for the dossier.
Section 702 of the Foreign Intelligence Surveillance Act (FISA) allows intelligence agencies to collect information on foreign targets abroad. However, as PPD also previously reported, it has been "routinely" abused and misused to spy on domestic targets, including President Trump, his associates and other U.S. citizens.
Senators Chuck Grassley, R-Iowa, and Lindsey Graham, R-S.C., sent a a criminal referral to Mr. Rosenstein and FBI Director Christopher Wray to investigate Mr. Steele, citing potential violations of 18 U.S.C. § 1001, or making false statements to investigators particularly regarding the distribution of claims contained in the dossier.