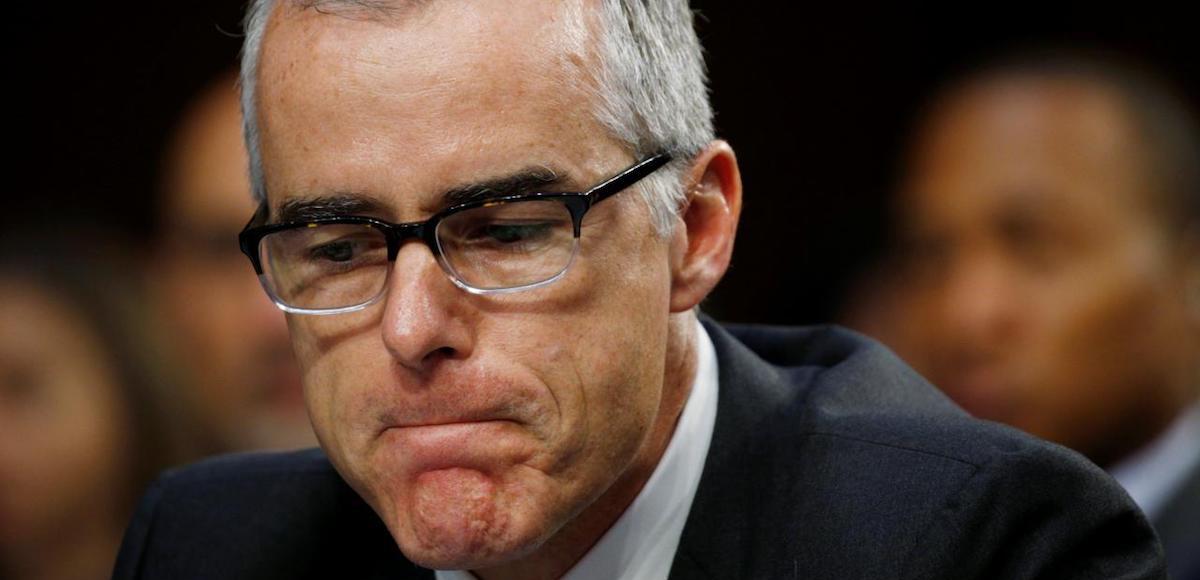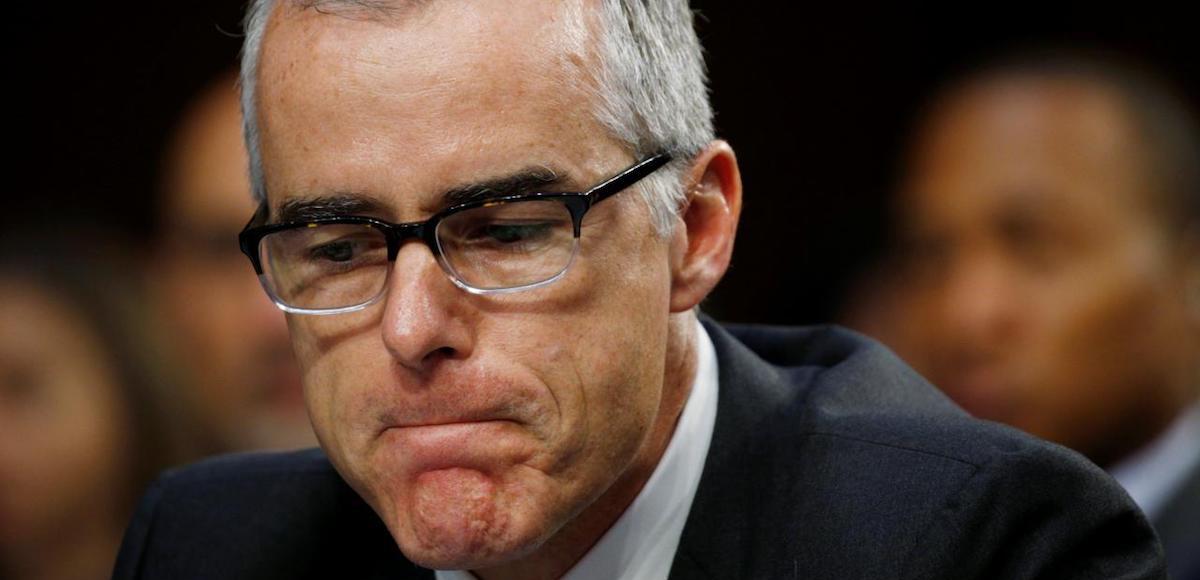 Inspector General Michael Horowitz sent a criminal referral for Andrew McCabe to the U.S. Attorney's Office in Washington, D.C. The former deputy director of the Federal Bureau of Investigation (FBI) was fired after a review by Mr. Horowitz determined he lied multiple times, including under Oath.
CNN cited "a source familiar with the matter," but neither the spokesperson for Mr. McCabe, the Justice Department (DOJ) or U.S. attorney's office returned a request for comment. However, sources tell People's Pundit Daily (PPD) that the referral was made quite a while before the report was made public.
Sources say the referral was made in late February, though it doesn't necessarily mean he will be charged with a crime.
The probe was opened after the DOJ Inspection Division (INSD) referred it to Inspector General Michael Horowitz to determine whether information published by the Wall Street Journal (WSJ) in an article on October 30, 2016, was an unauthorized leak. And if so, who was the source of the leak.
"FBI in Internal Feud Over Hillary Clinton Probe" also appeared in print on Monday, October 31, 2016, in an article entitled "FBI, Justice Feud in Clinton Probe."
The DOJ Office of Inspector General (OIG) concluded leaked in "a manner designed to advance his personal interests," violated FBI Offense Code 2.5 (Lack of Candor – No Oath) and FBI Offense Code 2.6 (Lack of Candor – Under Oath).
The latter offenses were committed on multiple occasions.
It wasn't immediately clear if the referral was only related to the "lack of candor" findings.
Mr. McCabe was removed from his post over misconduct and apparent corruption, but had been trying to ride out the scandals currently at the center of the FBI and DOJ. Attorney General Jeff Sessions fired him just days before his retirement was set to take effect.
President Donald Trump called it a "great day" for the FBI and a "great day for Democracy." Meanwhile, Democrats rushed to defend Mr. McCabe, going so far as to even offer him various jobs in the government to ensure he receive his pension. He raised more than a half-million dollars for a legal-defense fund through a GoFundMe page.
But the report released last week was just the tip of the IG iceberg and this referral may not be the end of Mr. McCabe's professional and legal troubles.
In 2015, when Hillary Clinton was the subject and target of several criminal investigations, Mr. McCabe's wife ran as a Democrat for a Virginia Senate seat. She received at least several hundreds of thousands of dollars — an unheard of amount for a state senate race — from a group tied to Governor Terry McAuliffe, a longtime Clinton ally.
Further, Mr. Horowitz's highly-anticipated findings will be the result of numerous investigations into misconduct on behalf of top-level officials in the Obama Administration, including Mr. McCabe and his former boss James Comey.