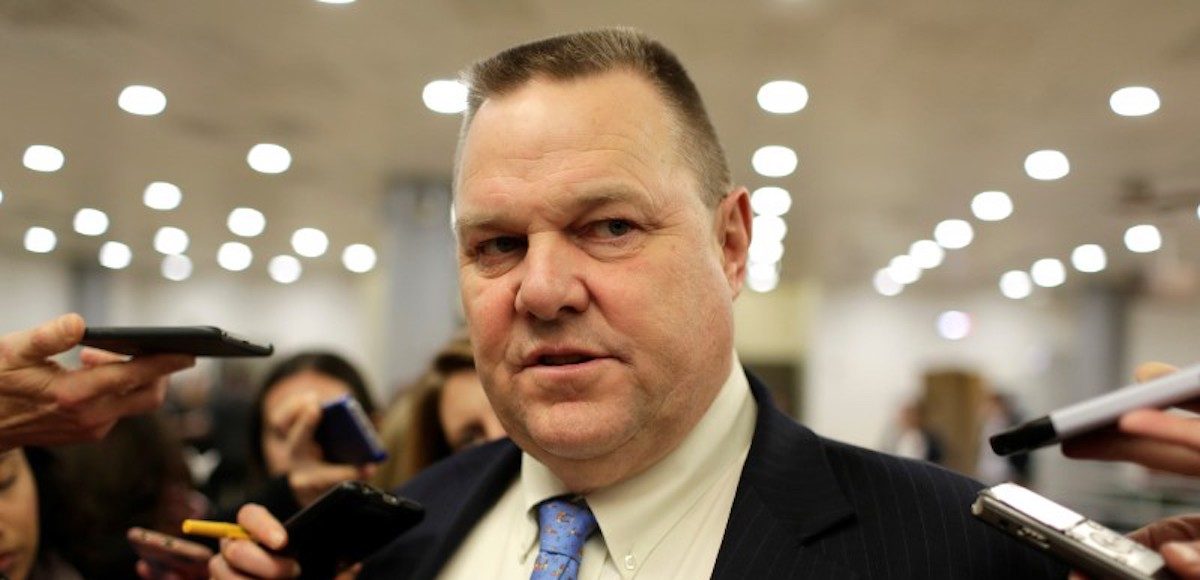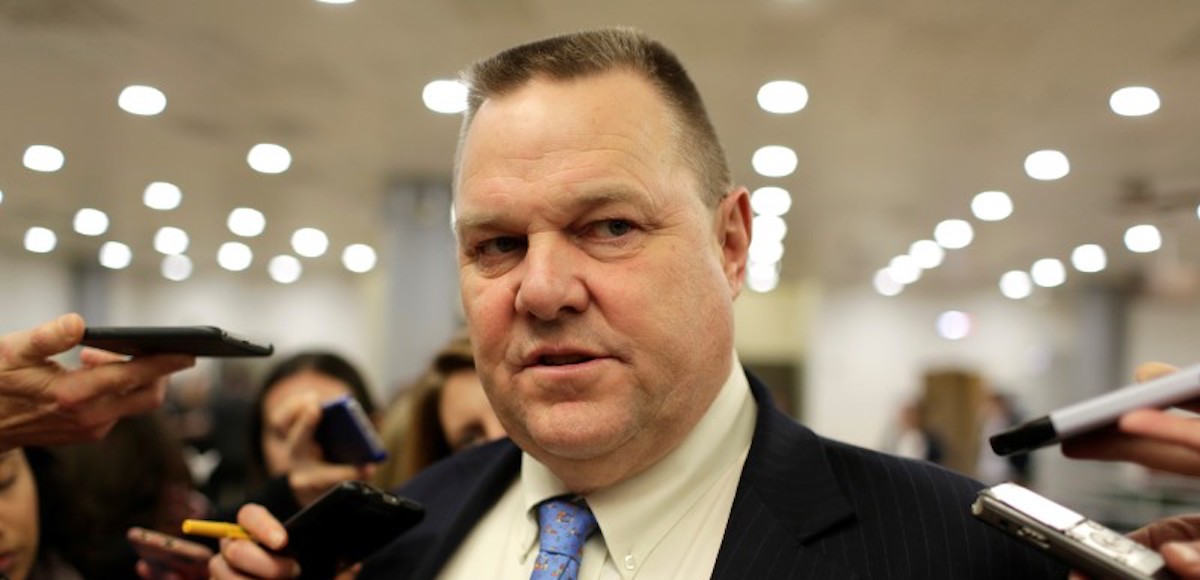 President Donald Trump targeted Senator Jon Tester, D-Mt., at a rally in Great Falls, saying voters "deserve a Senator who votes like he's from Montana." He visited the conservative state to support the vulnerable incumbent's opponent Matt Rosendale, the Republican nominee for U.S. Senate.
"You don't just deserve a Senator who talks like he's from Montana. You deserve a Senator who votes like he's from Montana."
With the announced retirement of Justice Anthony Kennedy, the president's nominee to the U.S. Supreme Court has become an issue in the 2018 midterm elections.
"Jon Tester voted against Neil Gorsuch, a great judge who supports fully our Constitution," he said. "Yet, Jon Tester voted for liberal Obama judges who tried to take away your Second Amendment because Jon Tester doesn't share your values."
Democrats are using the issue to rally their base in support of Roe v. Wade (1973). President Trump and Republicans are using it to defeat Senator Tester and other vulnerable Red State Democrats.
"Jon Tester voted against a bill to stop late-term abortions," he said. "Jon Tester voted No on Kate's Law."
Kate's Law was named after Kate Steinle of San Francisco, who was shot down by multiple felon and illegal immigrant Jose Inez Garcia-Zarate, an illegal immigrant. While he was acquitted in a highly-political local prosecution case, the Justice Department (DOJ) secured a federal indictment against him.
According to the federal indictment, on July 1, 2015, Garcia-Zarate, a 47 year-old citizen of Mexico "possessed a semi-automatic pistol and multiple rounds of ammunition in violation of 18 U.S.C. § 922(g)(1) (felon in possession of a firearm) and 18 U.S.C. § 922(g)(5) (unlawfully present alien in possession of a firearm)."
He also brought up the growing number of elected officials in the Democratic Party calling to abolish Immigration and Customs Enforcement (ICE), which recent polling indicates is vastly unpopular with American voters. Only 25% of likely voters favored abolishing ICE, while the majority (55%) are opposed and 20% are undecided.
In fact, a plurality said the U.S. government is "not aggressive enough" deporting those who are in this country illegally.
"We protect ICE," the president said. "They us and we protect them."
President Trump made the decision to target the vulnerable incumbent after he leveled unsubstantiated allegations against Admiral Ronny Jackson, MD, who withdrew as the nominee for Secretary of the Department of Veterans Affairs (VA) amid the attacks.
They eventually collapsed after the fact.
The president previously called on Senator Tester to resign, and in Montana he told voters that he "showed his true colors in his shameless attack" against Admiral Jackson.
"They could've ruined a lesser man."