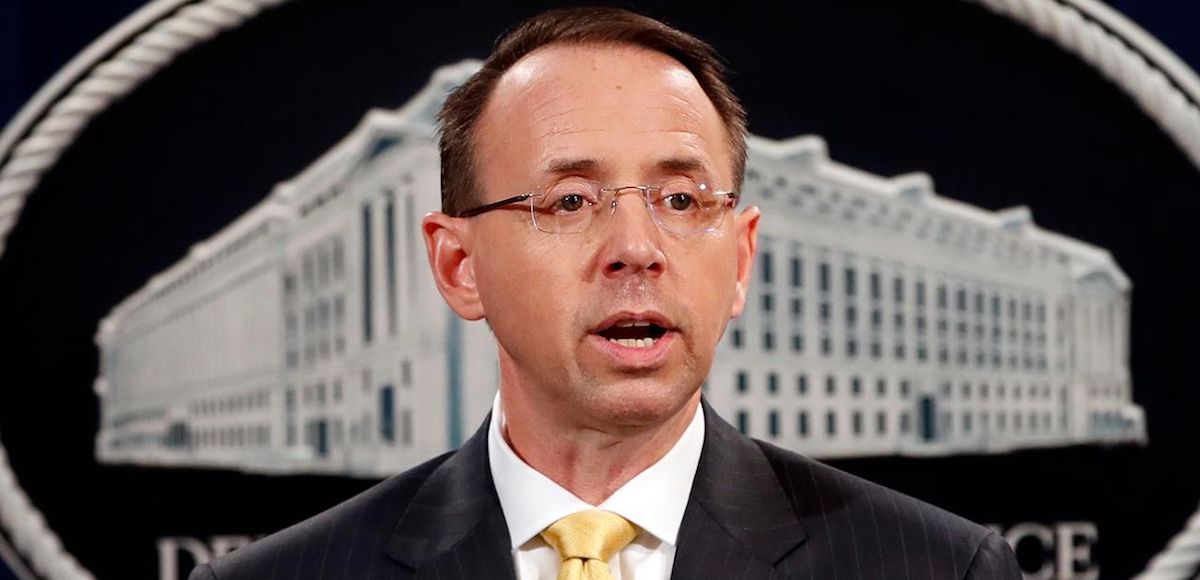 A grand jury in the U.S. District of Columbia indicted 12 Russian intelligence officials for hacking schemes meant to interfere with the 2016 election. Deputy Attorney General Rod Rosenstein held a press conference to announce the indictments, though he said they didn't change the outcome or effect the result.
"The indictment charges 12 Russian military officials by name for attempting to interfere with the 2016 presidential election," Deputy Attorney Rosenstein said in a statement. "There's no allegation that any American citizen committed a crime."
"There's no allegation that they changed a vote count or effected the result."
The deputy attorney general said the online personas DCLeaks and Guccifer 2.0 were created and controlled by the Russian GRU, or Main Intelligence Directorate. The GRU is an intelligence agency of the General Staff of the Armed Forces of the Russian Federation.
Mr. Rosenstein did not state whether these conclusions were drawn from an independent analysis of the servers used by the Democratic National Committee (DNC) or the Clinton campaign. In fact, he offered no details at all as to how these conclusions were reached.
According to the indictments, the investigation concluded the officials also hacked a state election board and stole the information of about 500,000 registered voters, as well as a software program designed to verify that information.
The deputy attorney general said that he briefed President Donald Trump on the case earlier in the week. The curious timing of the indictments come as President Trump is scheduled to meet with Russian President Vladimir Putin.