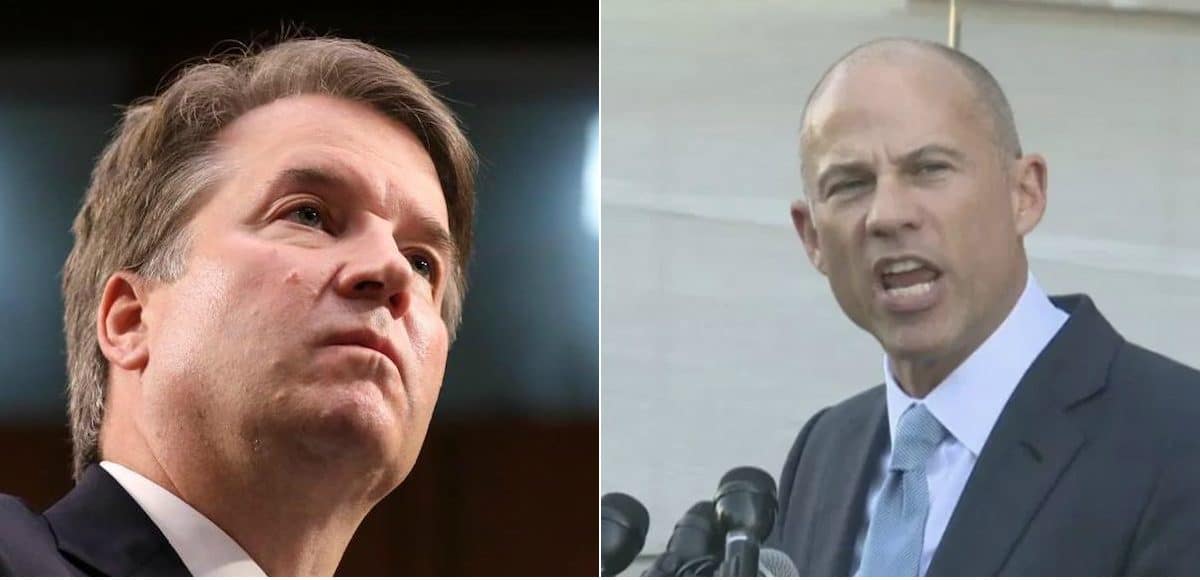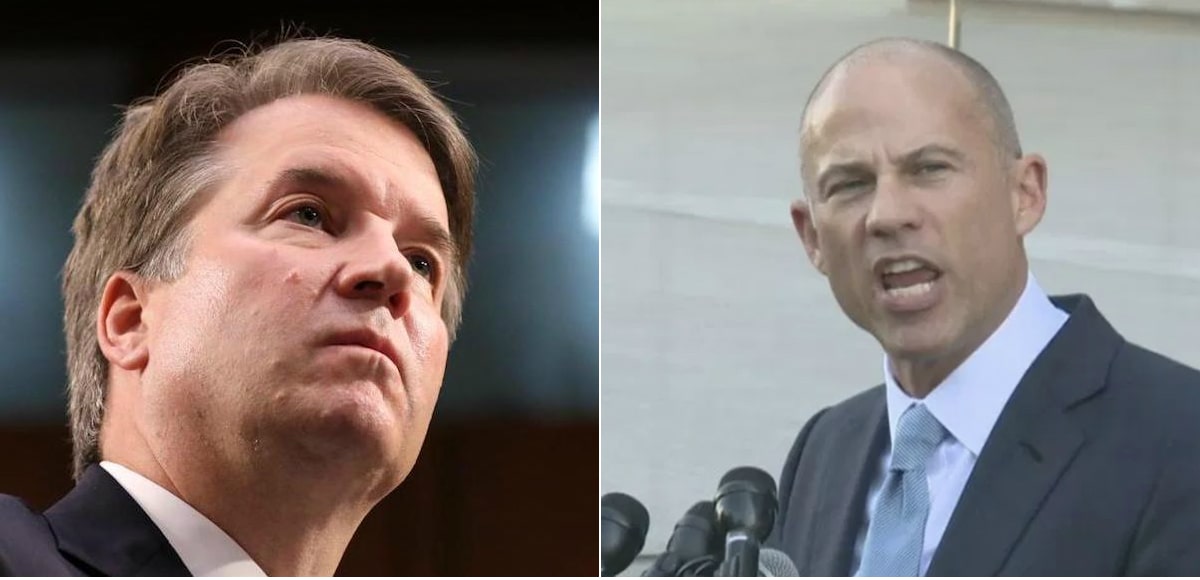 On the eve of the high-profile hearing to address sexual misconduct allegations against Brett Kavanaugh, Democrat PR attorney Michael Avenatti identified and released a "sworn declaration" from a woman claiming the U.S. Supreme Court nominee was involved in "gang" rapes in the 1980s and "in approximately 1982" she herself became a victim.
The affidavit appeared to claim to have witnessed these accusations, though doesn't specifically name the nominee as one of those who assaulted her.
"This is ridiculous and from the Twilight Zone," Judge Kavanaugh said in a statement through the White House. "I don't know who this is and this never happened."
Avenatti, known as a media version of a slip-and-fall activist, tweeted out the allegations earlier Wednesday.
"Here is a picture of my client Julie Swetnick. She is courageous, brave and honest," he tweeted. "We ask that her privacy and that of her family be respected."
Here is a picture of my client Julie Swetnick. She is courageous, brave and honest. We ask that her privacy and that of her family be respected. pic.twitter.com/auuSeHm5s0

— Michael Avenatti (@MichaelAvenatti) September 26, 2018
Swetnick also claims in the statement that Judge Kavanaugh and a friend were "present" when she became a "victim of one of these 'gang' or 'train' rapes" in 1982."
Below is my correspondence to Mr. Davis of moments ago, together with a sworn declaration from my client. We demand an immediate FBI investigation into the allegations. Under no circumstances should Brett Kavanaugh be confirmed absent a full and complete investigation. pic.twitter.com/QHbHBbbfbE

— Michael Avenatti (@MichaelAvenatti) September 26, 2018
Judge Kavanaugh, 53, serves on the U.S. Court of Appeals for the District of Columbia Circuit. President Donald Trump moved on the nomination to replace Justice Anthony Kennedy, who announced a few weeks before that he would retire, effective July 31.
The Senate Judiciary Committee began holding hearings for the confirmation of Judge Kavanaugh on September 4. Despite Democrats attempting to obstruct, pay protestors and stage outbursts, they didn't land a glove on him.
Then, Christine Blasey Ford, a liberal activist and Palo Alto University psychology professor, alleges Judge Kavanaugh attempted to rape her at a high-school party in or about 1982, when he was 17 and she was 15.
However, she can't remember where exactly the party was or how she got there.
The allegation, which has been disputed by all parties mentioned in her account, was made in a letter to Senator Dianne Feinstein, D-Calif., the Ranking Member of the Senate Judiciary Committee. She withheld it for 6 weeks until after the committee held confirmation hearings.
The latest allegation was made a day before Professor Ford was scheduled to testify before the Senate Judiciary Committee about her initial allegation. Sources tell People's Pundit Daily (PPD) that Judge Kavanaugh has been chomping at the bit to defend himself against these allegations, publicly.
The Senate Judiciary Committee released copies of a calendar the nominee turned over detailing four months over that summer in 1982. It's full of scribbled notes from May, June, July and August of 1982.
"The calendars were provided pursuant to Chairman Grassley request that Judge Kavanaugh provide any and all documentary evidence he may possess relating to the allegations raised by Dr. Ford," said George Hartmann, the press secretary for Senate Judiciary Committee Chairman Chuck Grassley, R-Iowa.
The calendar does reference a person named "Judge," presumably Mark Judge, whom Professor Ford (and now Swetnick) accused of being present at the time of the alleged sexual assault.
Avenatti, who has teased the release over the last few days, now calls for the hearing to be delayed. Taylor Foy, a spokesperson for Chairman Grassley said lawyers for the committee are reviewing Swetnick's accusation.
Technically, Swetnick is the third woman to level an allegation of sexual misconduct against Judge Kavanaugh, which date back to his time at Georgetown Prep high school in Maryland and Yale University.
The New Yorker ran with an accusation by a woman named Deborah Ramirez. She claimed he exposed himself and shoved his penis in her face while they played a drinking game in a dorm at Yale. However, The New York Times spoke with dozens of people.
None of them, to include those mentioned in her account, could corroborate the story.