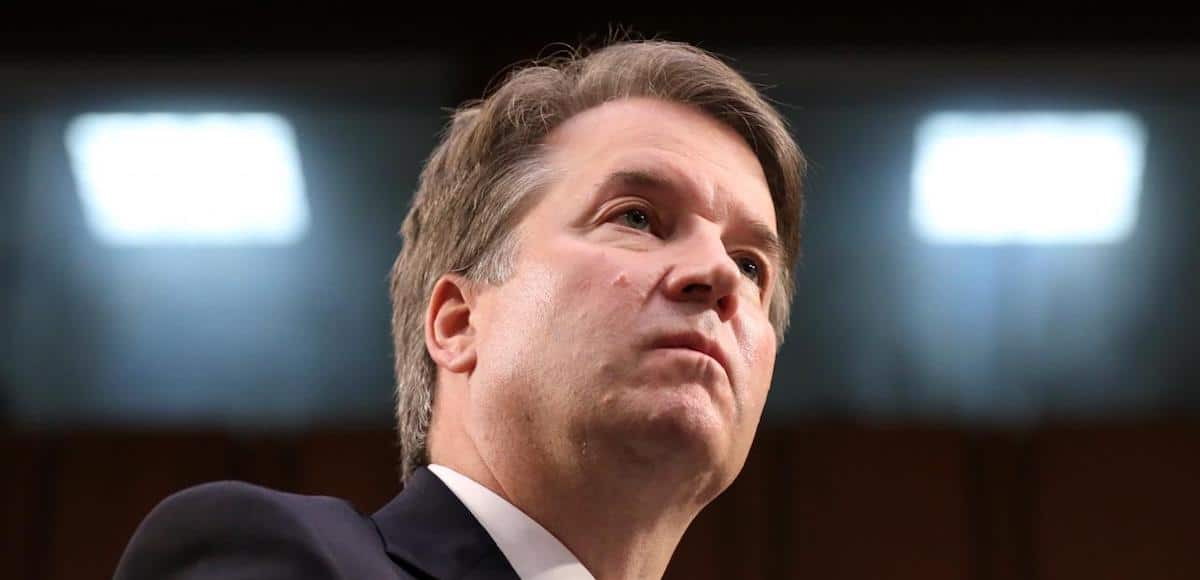 Judge Brett Kavanaugh wrote a forceful letter defending his "good name," calling recent sexual allegations "smears, pure and simple." Over the weekend, a second accuser came forward to make a 35-year-old allegation.
The witnesses named by Ms. Ramirez all deny the events ever happened, and The New York Times passed on the story for lack of confirmation and corroboration.
"These are smears, pure and simple. And they debase our public discourse. But they are also a threat to any man or woman who wishes to serve our country," he wrote in letters to both the chairman and ranking member of the Senate Judiciary Committee. "I will not be intimidated into withdrawing from this process. The coordinated effort to destroy my good name will not drive me out."
Judge Kavanaugh, 53, serves on the U.S. Court of Appeals for the District of Columbia Circuit. President Donald Trump moved on the nomination to replace Justice Anthony Kennedy, who announced a few weeks before that he would retire, effective July 31.
The Senate Judiciary Committee began holding hearings for the confirmation of Judge Kavanaugh on September 4. Despite Democrats attempting to obstruct, pay protestors and stage outbursts, they didn't land a glove on him.
Christine Blasey Ford, a liberal activist and Palo Alto University psychology professor, alleges Judge Kavanaugh attempted to rape her at a high-school party in or about 1982, when he was 17 and she was 15.
The allegation, which has been disputed by all parties mentioned in her account, was made in a letter to Senator Dianne Feinstein, D-Calif., the Ranking Member of the Senate Judiciary Committee. She withheld it for 6 weeks until after the committee held confirmation hearings.
Senator Feinstein has refused to share the un-redacted, original version of the letter with the American public or Senate Judiciary Committee Chairman Chuck Grassley, R-Ia., who invited Professor Ford to testify last Monday.
She refused, and demanded the accused be interviewed first. Now, both Judge Kavanaugh and Professor Ford are scheduled to testify on Thursday, though some Senate Democrats are already calling for that hearing to be postponed indefinitely.
President Trump, who also welcomed Professor Ford's testimony last week, is standing by his nominee and his presumption of innocence. To be fair, there are large holes in Professor Ford's story and her resistance to cross-examination is seen as inherently unfair to the nominee.
"Brett Kavanaugh is an outstanding person and I am with him all the way," President Trump told reporters earlier Monday.
Sources tell People's Pundit Daily (PPD) that Judge Kavanaugh has been chomping at the bit to defend himself against these allegations publicly.
In the letter to Chairman Grassley, he said "the smear" campaign and "threats of violence against my family" will serve as proof that he — as a justice on the U.S. Supreme Court — will not be swayed by political pressure.
"The vile threats of violence against my family will not drive me out," Judge Kavanaugh added in the letter. "The last-minute character assassination will not succeed."