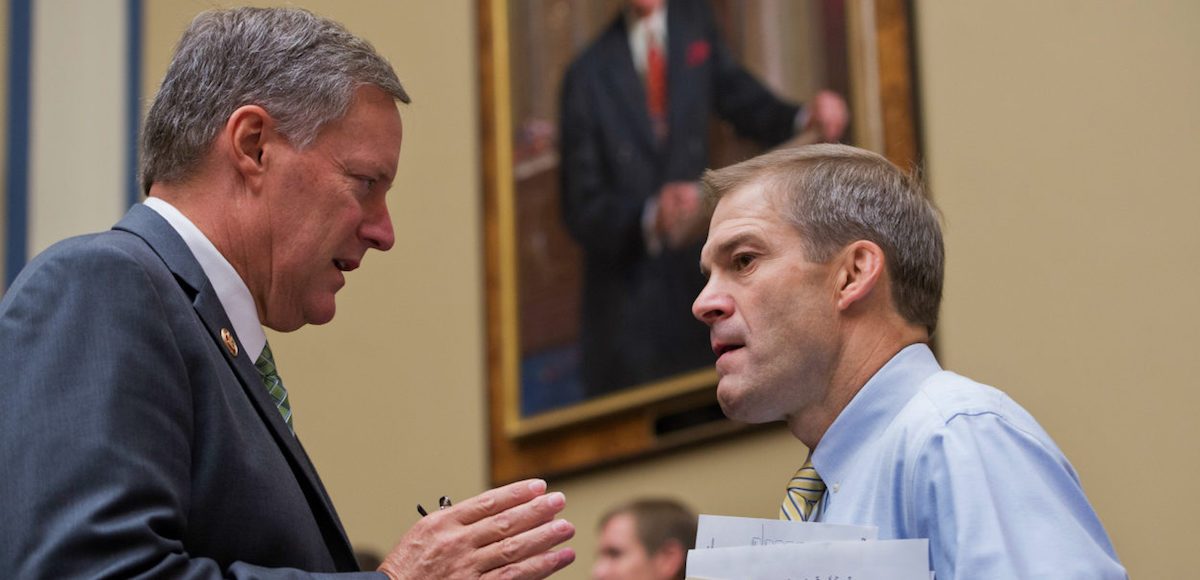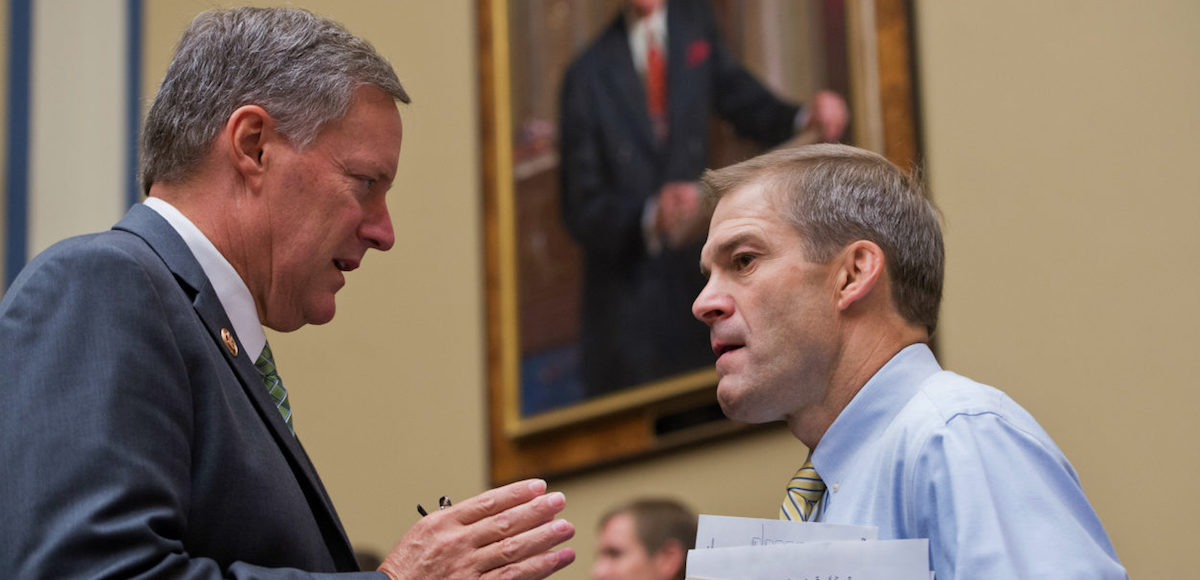 House Majority Leader Kevin McCarthy, R-Calif., on Wednesday defeated Rep. Jim Jordan for the role of House Minority Leader. Mr. McCarthy, who was first elected to the U.S. House in 2006 and has served as the House Majority Leader since 2014, won decisively by a vote margin of 159 to 43.
He also received the support of outgoing House Speaker Paul Ryan, R-Wis., who saw his wing of the party defeated all over the map last Tuesday. Earlier this year, Speaker Ryan called Mr. McCarthy the "right person" to lead the party in the lower chamber.
While the California Republican has a closer relationship with both President Donald Trump and Vice President Mike Pence, and will be ideologically closer agenda-wise to the latter than Mr. Ryan, he's still seen as the corporate interest wing of the party.
His defeat of one of the most prominent members of the House Freedom Caucus, despite their overwhelming popularity among base voters juxtaposed to the Old Guard, is largely the result of favor-building.
Mr. McCarthy has long-spent his time in the U.S. House fundraising for those he called on for support, backing their pet projects, etc. It culminated in a failed bid for leadership in 2015, which forced Mr. Ryan, the party's 2012 vice presidential nominee, to step forward to fill the role.
Meanwhile, Rep. Liz Cheney, R-Wy., was elected Chair of the Republican Conference, making her the chair of the post her father filled some 30 years ago. Newly-elected Republican Senators were also in Washington, D.C., where the party also chose new leadership in the upper chamber.
John Barasso, R-Wyo., was chosen the new chair of the Republican Conference in the U.S. Senate, while Joni Ernst, R-Ia., is the new number two for the conference. In 2014, Senator Ernst became the first female Senator elected from Iowa.
Roy Blunt, R-Mo., is the new policy chair and Todd Young from Indiana is the new chair of the National Republican Senatorial Committee. Senate Judiciary Committee Chairman Chuck Grassley, R-Ia., is the new president pro temp.
Republican National Committee (RNC) Chairwoman Ronna McDaniel, who was the first female to lead the Republican Party in four decades, congratulated the victors.
"The RNC looks forward to working with House Minority Leader Kevin McCarthy and Senate Majority Leader Mitch McConnell as Congress continues to implement President Trump's agenda," Chairwoman McDaniel said. "Leaders McCarthy and McConnell, House Minority Whip Steve Scalise and Senate Majority Whip John Thune, and Republican Conference Chairs Liz Cheney and John Barrasso are committed to supporting policies that improve the lives of the American people."
"Democrats must now put aside their obstruction and join Republicans to fight for the President's pro-growth agenda."