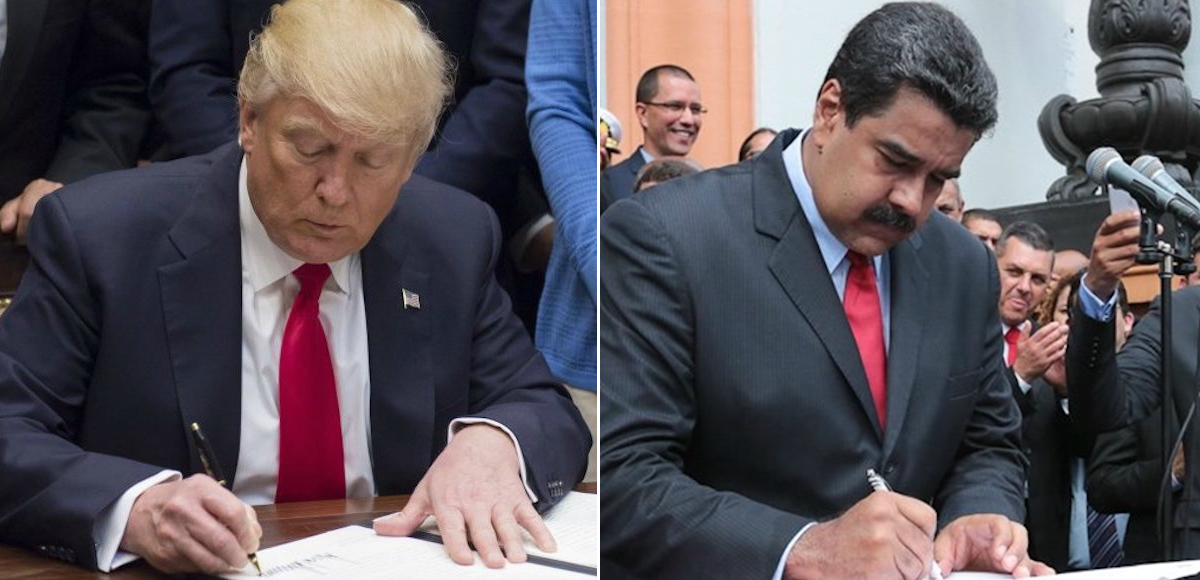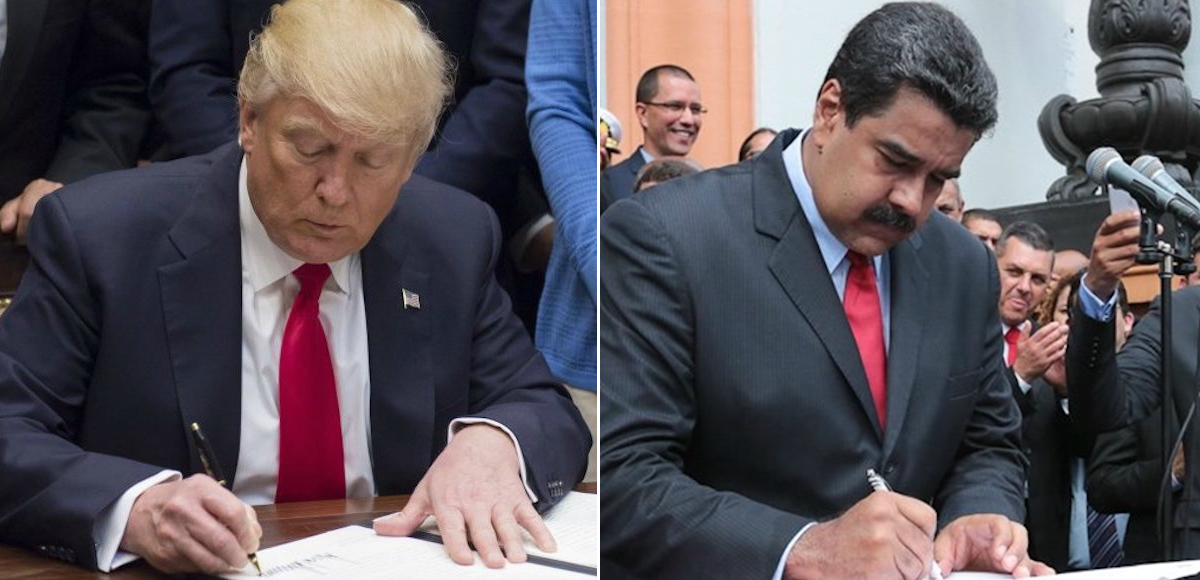 The Trump Administration on Monday announced sanctions targeting
Nicolás Maduro through Venezuela's state-owned oil and natural gas monopoly.
Petróleos de Venezuela, S.A. (PdVSA), translated to Petroleum of Venezuela, was founded on January 1, 1976 with the nationalization of the Venezuelan oil industry. Since that founding, it has dominated the nation's oil industry, and became the world's fifth largest oil exporter.
"The United States is holding accountable those responsible for Venezuela's tragic decline, and will continue to use the full suite of its diplomatic and economic tools to support Interim President Juan Guaidó, the National Assembly, and the Venezuelan people's efforts to restore their democracy," said Secretary of the Treasury Steven T. Mnuchin.
"Today's designation of PdVSA will help prevent further diverting of Venezuela's assets by Maduro and preserve these assets for the people of Venezuela," Secretary Mnuchin added. "The path to sanctions relief for PdVSA is through the expeditious transfer of control to the Interim President or a subsequent, democratically elected government."
Oil reserves in Venezuela are the largest in the world, totaling 297 billion barrels (4.72×1010 m3) as of January 1, 2014. The state-owned monopoly has converted those resources into significant funding to the regime.
Venezuela has 77.5 billion barrels (1.232×1010 m3) of conventional oil reserves according to PdVSA figures, the largest in the Western Hemisphere and making up approximately half the total.
Following the Bolivarian Revolution, PdVSA was mainly used as a political tool of the government. Between 2004 and 2010, PdVSA contributed $61.4 billion to the government's social development projects, with around half of that going directly to various Bolivarian Missions.
The remainder was distributed via the National Development Fund. But profits are also used to assist the presidency, with funds directed towards allies of the Venezuelan government.
In this sense, these new sanctions target the personal wealth of and political support for Nicolás Maduro, the invalidated Venezuelan president struggling to hang on to power.
Last week, President Donald Trump recognized Juan Guaidó as the Interim President of Venezuela. Since the U.S. made the decision, 21 additional nations have taken the same steps.
"I call on all responsible nations to immediately recognize interim President Guaidó," National Security Advisor John Bolton said. "Now is the time to stand with democracy and prosperity in Venezuela."