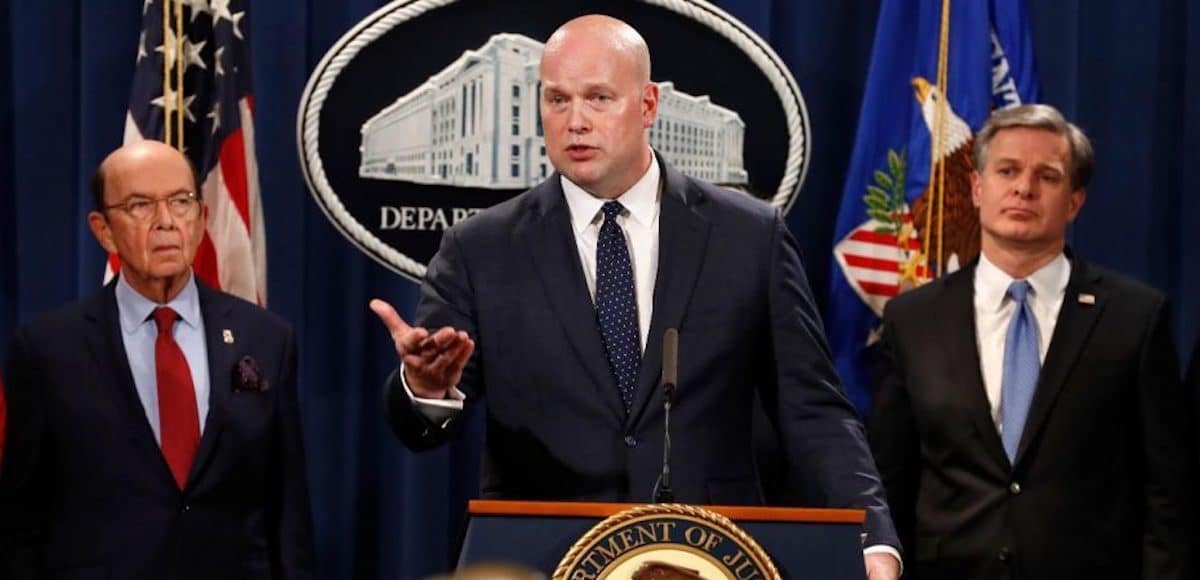 Matt Whitaker Reiterates President Trump's Call for Border Security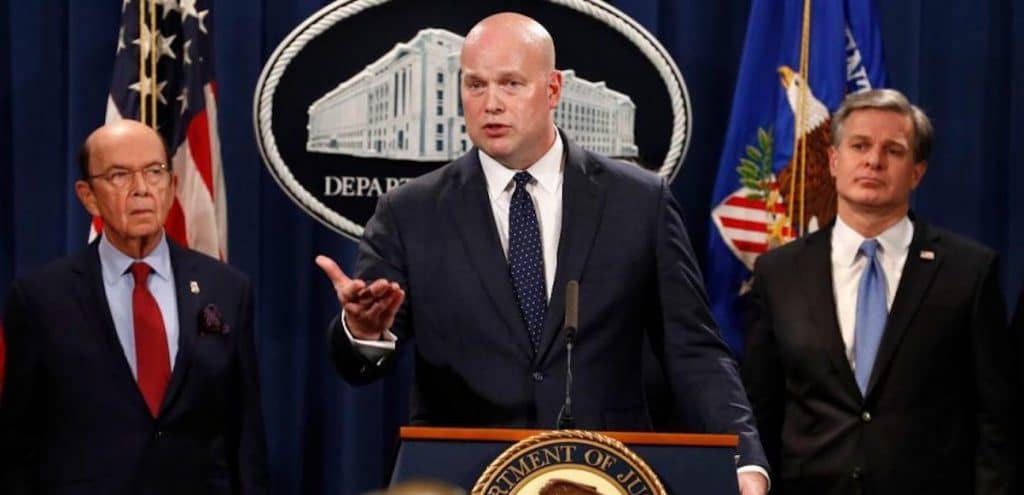 Acting Attorney General Matthew G. Whitaker responded to President Donald J. Trump's State of the Union Address, saying a secure southern border would mean less crime and less addiction, and higher wages.
"President Trump's speech presented a hopeful, optimistic vision for this country," Mr. Whitaker, who attended the address, said. "An America with a secure southern border would be an America with less crime, less addiction, and better wages for working families."
On Tuesday, President Trump delivered his second such address to members of Congress and the nation, one that was lauded as an optimistic, upbeat address that called for national unity.
The president touted the nation's economic boom, called on lawmakers to "choose greatness" and to put aside partisanship on issues such as immigration for the sake of the American people.
"Now is the time for Congress to show the world that America is committed to ending illegal immigration and putting the ruthless coyotes, cartels, drug dealers, and human traffickers out of business," President Trump said. "As we speak, large, organized caravans are on the march to the United States."
Two separate polls from CBS and CNN find 76% approved of the State of the Union Address, while the CBS poll found 72% approved of his remarks on immigration.

Mr. Whitaker attended the State of the Union, as did the president's guest Special Agent Elvin Hernandez, a 7-year veteran of the Department of Homeland Security (DHS) Trafficking in Persons Unit.
Special Agent Hernandez has conducted numerous human trafficking investigations involving transnational organized crime groups such as the Rendon-Reyes Trafficking Organization.
Mr. Whitaker recently announced the sentences for eight members of the notorious Mexican sex trafficking organization, which "frequently" relies on the U.S. southern border to smuggle their victims.
Female victims, some as young as 14 years old, are often lured into fraudulent romantic relationships by male members falsely promising them love and marriage. In other cases, some victims were forcibly abducted and, on one such occasion, the victim's child was also taken.
"This is a moral issue. The lawless state of our southern border is a threat to the safety, security and financial well-being of all America," President Trump said in his address. "We have a moral duty to create an immigration system that protects the lives and jobs of our citizens."
"This includes our obligation to the millions of immigrants living here today, who followed the rules and respected our laws."
Court documents revealed members illegally residing in the U.S. forced victims to comply and engage in prostitution, including severe and repeated beatings, sexual assaults, forced abortions, threats to the victims, their families and children, and psychological harm.
"The Department of Justice is working every day to bring us closer to that kind of future by prosecuting criminals, interdicting drugs, and defending the rights of the American people in court," Mr. Whitaker added.
Victims were forced to perform as many as 45 sex acts a night without compensation. Members of the Organization, all of whom resided in the U.S. illegally, funneled criminal proceeds back to Mexico.
While the arrests and prosecutions were celebrated, law enforcement officials such as Mr. Whitaker and Special Agent Hernandez argue the president's plan would mean prevention of these heinous crimes.
Mr. Whitaker reiterated the president's call for members of Congress to pass meaningful legislation to secure the U.S. southern border.
"As we continue these efforts, I am hopeful that our elected leaders in Congress will come together on a bipartisan basis to support this law-and-order agenda for the good of the country."