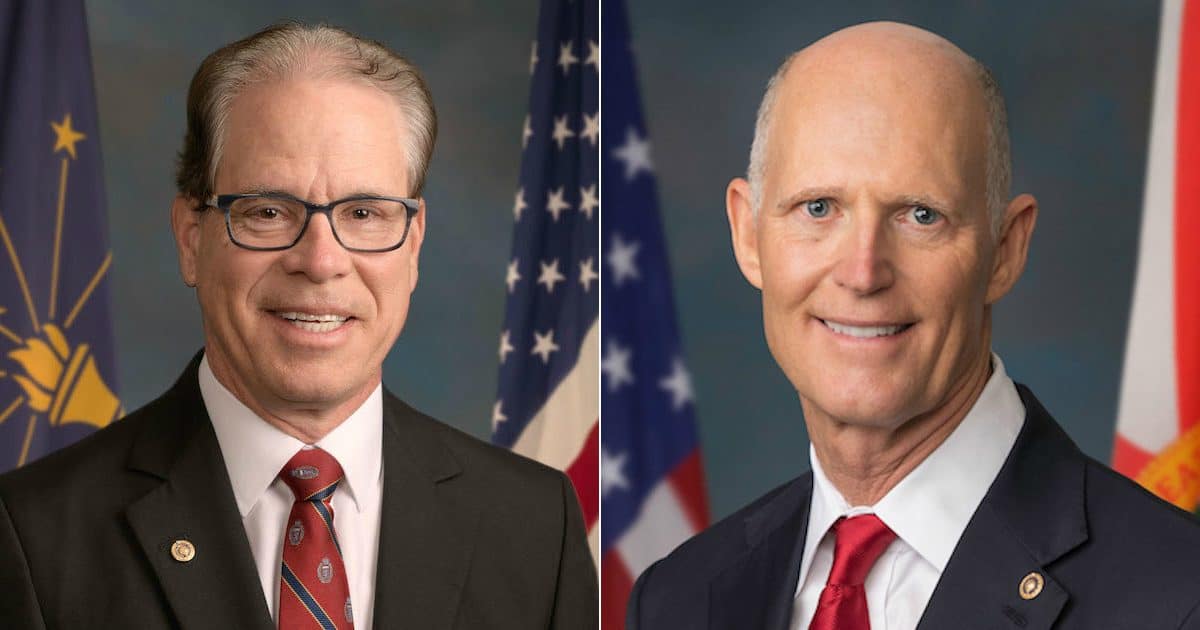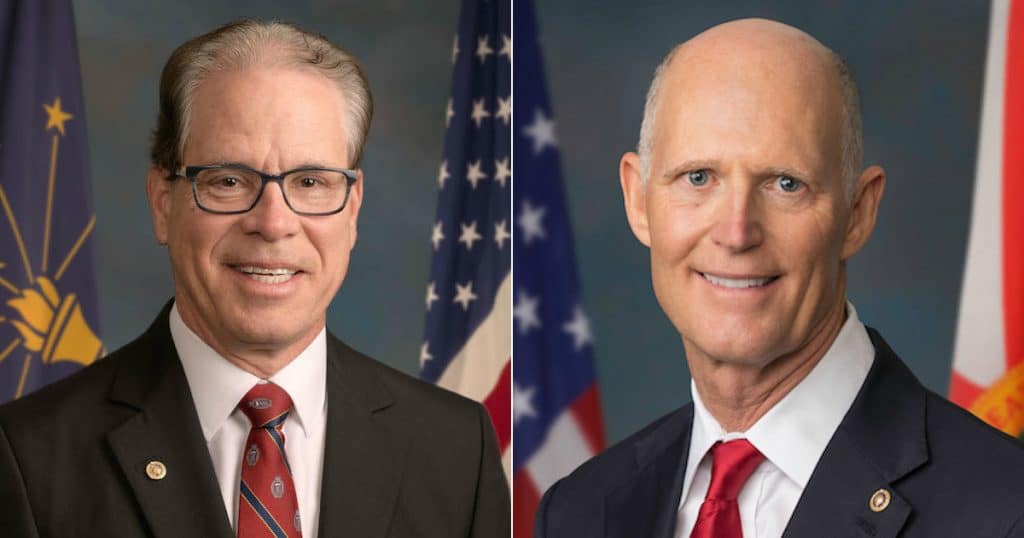 Freshman Senators Rick Scott, R-Fla., and Mike Braun, R-Ind., have teamed up to introduce legislation that would end taxpayer-funded congressional pensions.
"I'm proud to introduce this bill ending taxpayer-funded congressional pensions," Senator Scott, the former governor of Florida who defeated Democratic incumbent Bill Nelson last November, said in an emailed statement to PPD.
"I've been in Washington a month and I can already see how dysfunctional it is."
The End Plush Retirements Act was introduced through the End Pensions in Congress (EPIC) Act. While it would end taxpayer-funded congressional pensions, members would still be allowed to continue using the Thrift Savings Plan (TSP).
TSP is the government equivalent to a 401(k).
"It's time we make Washington more like the private sector and the best place to start is to end taxpayer-funded pensions – like Nancy Pelosi's six-figure annual pension – that senators and congressmen are entitled to in retirement," Senator Braun, who defeated Democratic incumbent Joe Donnelly last November, also said in an emailed statement to PPD. "If we remove the luxurious perks from Congress, we'll get better leaders."
Senate Braun has refused to accept his pension from the U.S. Senate. In the event rules force him to do so, he has pledged to donate "every penny to Hoosier charities."
Under the current system, elected officials serving in the U.S. Congress are eligible for a federal pension after just 5 years, less than a full term in the U.S. Senate. The amount of the pension is determined by years of service and the average of the highest 3 years of salary.
How much money are we talking about?
House Speaker Nancy Pelosi, D-Calif., has been in the U.S. Congress for 33 years. If she decided to retire today, then her taxpayer-funded pension payments would exceed $102,000 each year.
"When Congress failed to do their job and created the longest government shutdown in history, hardworking Americans were forced to go without pay while members of Congress were still collecting paychecks," Senator Scott added. "That is wrong and is exactly why I'm fighting to reform Washington."
The two freshmen senators, who were both closely aligned with President Donald J. Trump during the 2018 campaign, say this piece of legislation is step one to further the agenda of draining the swamp."
Another is term limits.
"It's time for term limits and it's time to make those in D.C. realize that the era of career politicians is over," Senator Scott concluded. "Americans should not have to foot the bill for generous salaries and pensions for members of Congress, and I'm proud to be working on common sense solutions to make Washington work for families across the nation."
The PPD Election Projection Model was alone in correctly predicting the outcome of both races for U.S. Senate in Florida and Indiana.