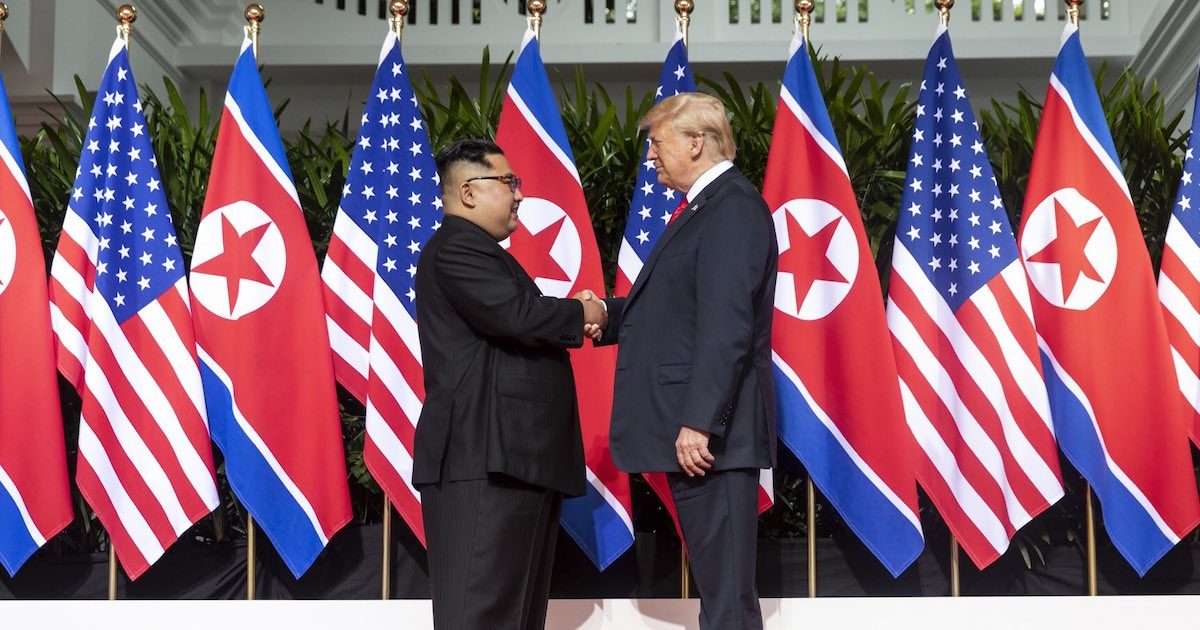 "Maximum Pressure" Will Continue Until Verifiable Deal Is Reached for Complete Denuclearization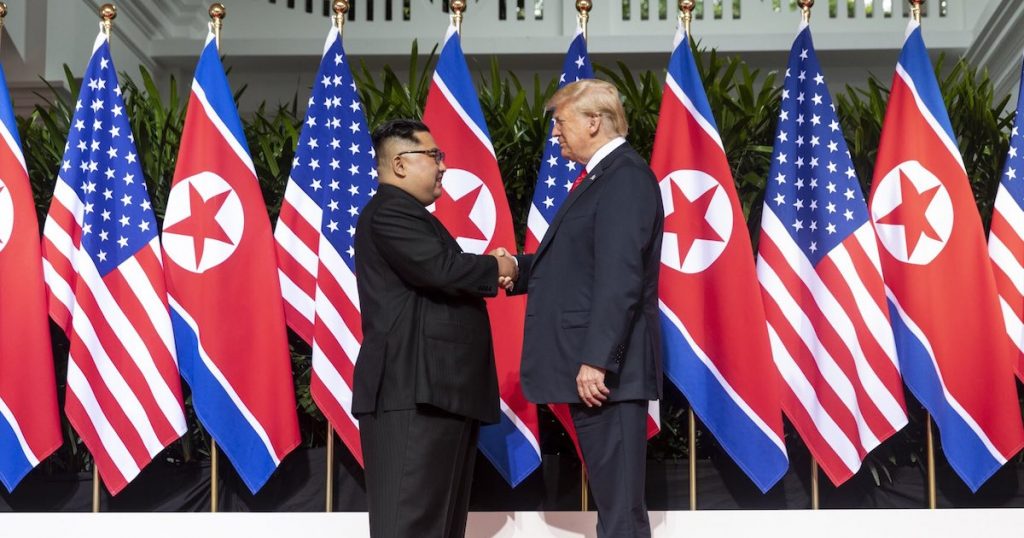 North Korea will not see relief from sanctions before the second nuclear summit between U.S. President Donald Trump and Chairman Kim Jong Un.
Deputy Spokesperson Robert Palladino announced in the Press Briefing Room at the State Department on Tuesday that sanctions will remain in place until a verifiable plan to denuclearize the Korean peninsula is in place.
In June 2018, President Trump and Chairman Kim signed a document on pledging Pyongyang would work toward "complete denuclearization of the Korean Peninsula."
The historic summit was the first-ever between the U.S. and North Korea after more than six decades of hostility. Chairman Kim said the world would see a "major change" in his regime, which agreed to destroy a "major" missile testing site.
Previously, the Trump Administration successfully pushed a U.N. Security Council resolution imposing the most severe sanctions ever on the regime. In total, the sanctions cost Pyongyang more than $1 billion in exports.
The administration followed up by sanctioning a Russian bank that was "knowingly facilitating" illicit transactions related to North Korea.
Senator Cory Gardner, R-Col., said at the Woodrow Wilson Center in Washington, D.C. last Thursday that he worried the U.S. would lift sanctions without taking steps to end the regime's nuclear weapons and ballistic missile programs.
"Maximum pressure must be applied to the maximum effect," the Chairman of the Senate Foreign Relations subcommittee on East Asia, the Pacific, and International Cybersecurity Policy, said. "China and the United States are not exactly on the same page."
President Trump has in fact insisted the "maximum pressure" campaign continue until the two countries reach a verifiable deal. In return for denuclearization, the president will also have to convince Chairman Kim he can guarantee personal and regime security.
"North Korea, under the leadership of Kim Jong Un, will become a great Economic Powerhouse," President Trump also tweeted. "He may surprise some but he won't surprise me, because I have gotten to know him & fully understand how capable he is."
"North Korea will become a different kind of Rocket – an Economic one!"
Special Representative for North Korea Stephen Biegun traveled to Hanoi on Tuesday ahead of the president. The second nuclear summit will take place in Hanoi, Vietnam, from February 27 to 28.