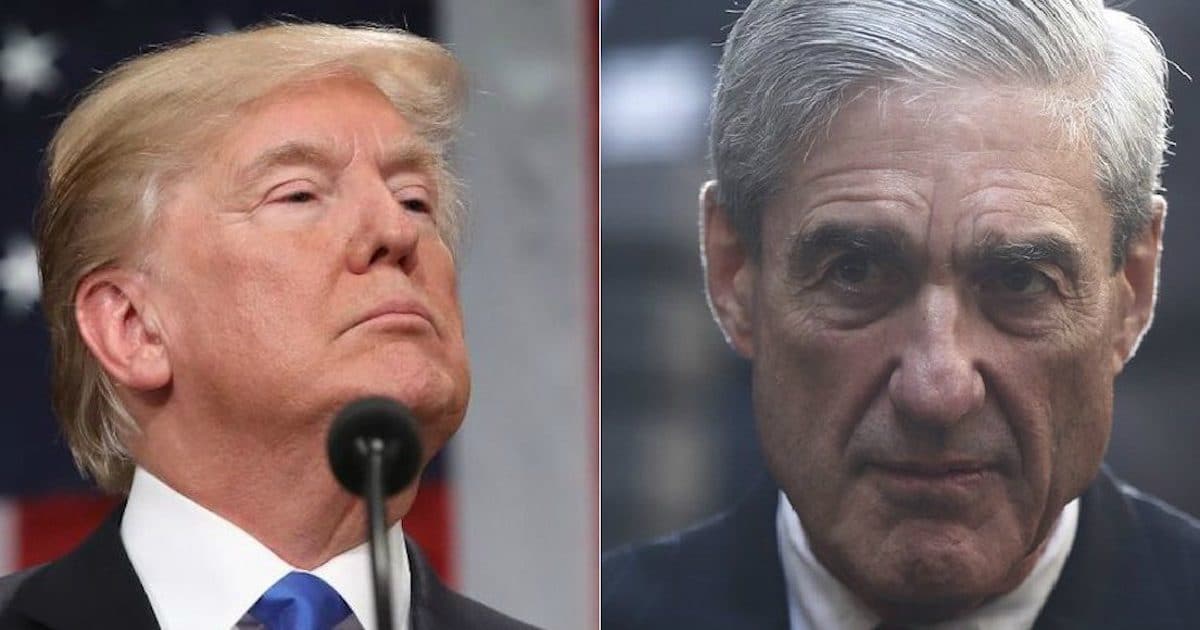 No Conclusion on Obstruction of Justice, as Experts Predicted to PPD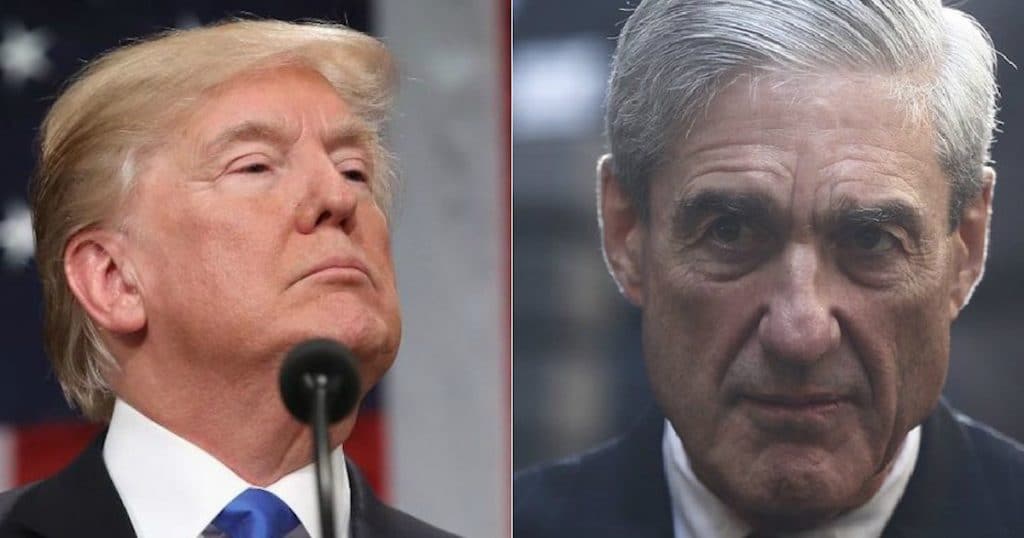 Attorney General William Barr on Sunday released "principal conclusions" from the probe conducted by Special Counsel Robert Mueller, which stated definitively there's no evidence President Donald Trump or any associates of the campaign colluded with Russia to influence the 2016 election.
The bombshell four-page letter to lawmakers–viewable below–stated there was no collusion "despite multiple offers from Russian-affiliated individuals to assist the Trump campaign."
"The Special Counsel's investigation did not find that the Trump campaign or anyone associated with it conspired or coordinated with Russia in its efforts to influence the 2016 U.S. presidential election," Mr. Barr wrote.
"As the report states: '[T]he investigation did not establish that members of the Trump Campaign conspired or coordinated with the Russian government in its election interference activities.'"
President Trump took no time to tweet about the findings on Sunday. Elated after more than two years of allegations, he took the report as a "total exoneration."
"No Collusion, No Obstruction, Complete and Total EXONERATION," the president tweeted. KEEP AMERICA GREAT!"
The Special Counsel employed 19 lawyers assisted by a team of roughly 40 FBI agents, intelligence analysts, forensic accountants, and other professional staff. The team issued more than 2,800 subpoenas, executed nearly 500 search warrants, obtained more than 230 orders for communication records, issued almost 50 orders authorizing use of pen registers, made 13 requests to foreign governments for evidence, and interviewed approximately 500 witnesses.
While Attorney General Barr noted the findings were not an "exoneration" on the question of obstruction, the "report does not recommend any further indictments, nor did the Special Counsel obtain any sealed indictments that have yet to be made public."
Under constant criticism and accusation, President Trump has tweeted more than 230 times that he did not collude or conspire with Russia.
Last week, he expressed his willingness to make the report public, though left the decision up to Attorney General Barr as Justice Department (DOJ) guidelines require.
As People's Pundit Daily (PPD) has repeatedly reported, it is and was the official position of DOJ that the Russian effort to interfere with the 2016 U.S. election aimed to sow discord rather than favor a candidate or ideology.
According to the attorney general's letter, the report submitted to him by Mr. Mueller further expands on those findings, stating that the investigation determined there were two main efforts.
The first surrounds attempts by the Russian Internet Research Agency (IRA) to spread disinformation in the U.S. to sow social discord, eventually with the aim of interfering with the election.
No U.S. citizen conspired or knowingly coordinated with the IRA in its efforts. The Special Counsel indicted a number of Russian nationals and entities in connection with these activities.
Further, President Trump himself imposed sanctions against 24 Russian entitles and individuals, including the IRA, in March 2018, citing these and other activities.
"The second element involved the Russian government's efforts to conduct computer hacking operations designed to gather and disseminate information to influence the election," Mr. Barr wrote, adding the Special Counsel "found that Russian government actors successfully hacked into computers and obtained emails from persons affiliated with the Clinton campaign and Democratic Party organizations, and publicly disseminated those materials through various intermediaries, including WikiLeaks."
Mr. Mueller brought charges against a dozen Russian nationals in connection to this effort, though they will never stand trial. WikiLeaks founder Julian Assange has repeatedly claimed Russia is not the source of those leaks.
On the issue of obstruction, Attorney General Barr wrote that Special Counsel Mueller "recognized" that the lack of evidence President Trump was involved in collusion would undercut any obstruction case.
As respected legal experts on both sides of the aisle told PPD at the time the issue was raised, obstruction would require proving a corrupt intent on the part of the president. Further, it was debated as to whether any president could obstruct justice by exercising his constitutional authority.
In this case, it was the firing of James Comey.
"This is a 100%, complete vindication of the president," Jay Sekulow, Counsel to the President said in response. "This is not a case that they didn't move forward with a case because he's the president."