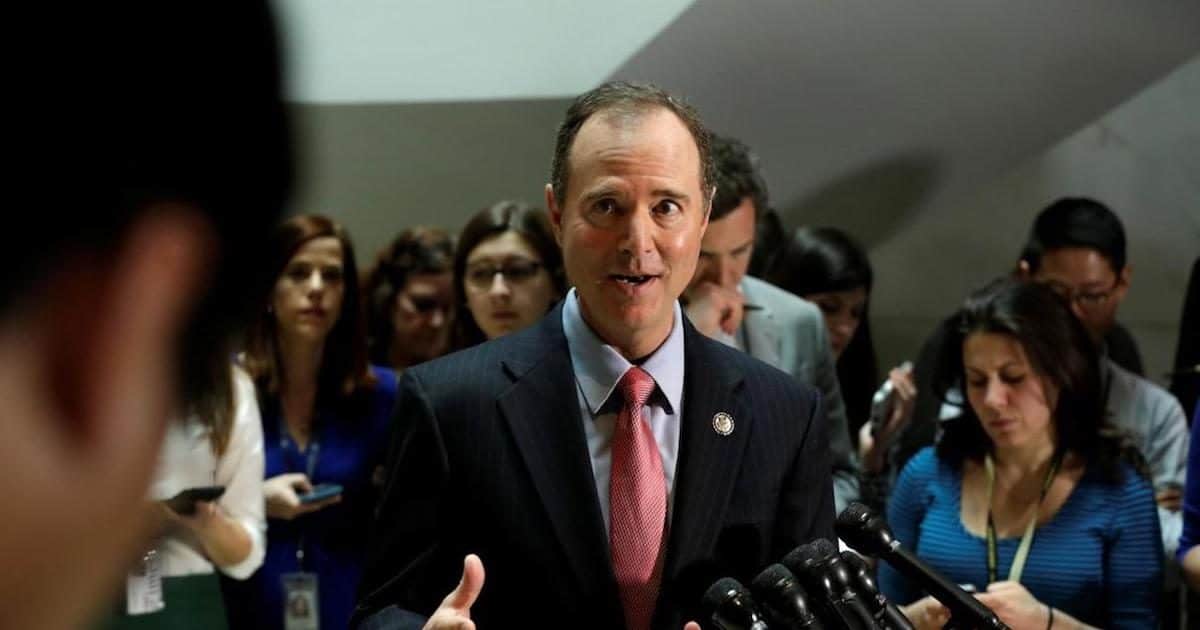 Democrats Reject Amendments for Co-Equal Subpoena Power, Requiring Exculpatory Evidence to Enter Record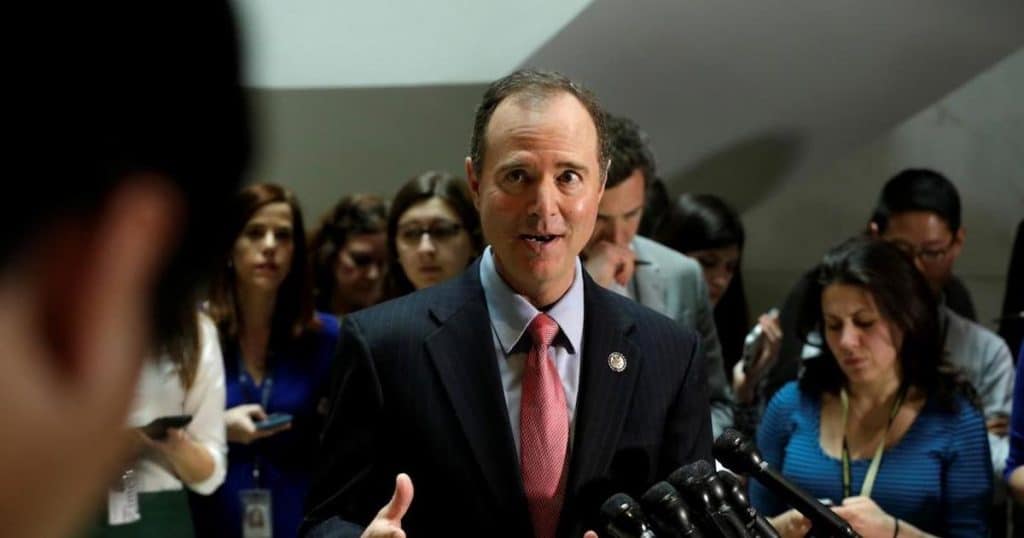 House Democrats will vote on an impeachment resolution codifying the existing "inquiry" and empowering Rep. Adam Schiff, D-Calif., the Chairman of the Intelligence Committee who falsely claimed to have evidence of "collusion" for nearly three years. Historically, the existing process has been unprecedented in it's secrecy and fundamental unfairness.
The impeachment resolution, which Speaker Nancy Pelosi, D-Calif., insisted was not an impeachment resolution, directs "certain committees to continue their ongoing investigations as part of the existing House of Representatives inquiry into whether sufficient grounds exist for the House of Representatives to exercise its Constitutional power to impeach Donald John Trump, President of the United States of America, and for other purposes."
Historically, there is no such "inquiry" on record. For the first time in U.S. history, the speaker unilaterally directed the House to open the unprecedented inquiry and did not grant equal rights to the minority party or confrontation rights to the accused.
House Democrats have rejected efforts to amend the resolution, opting instead to codify what is largely the existing process. The minority will not have co-equal subpoena powers. Democratic chairs must approve of those requests, which again, is a historical first.
Rep. Morgan Griffith, R-Va., tweeted Democrats rejected an amendment introduced by Rep. Debbie Lesko, R-Az., which notably would've required exculpatory evidence to be entered into the record. Previous witnesses in secret non-public hearings have blown huge holes in the impeachment narrative.
"We tried to offer constructing amendments that were fair and offered rights to the accused. We offered 17 amendments. Not one of them were accepted," Rep. Tom Cole, R-Ok., said on the floor on Thursday. "Today's resolution does not grant co-equal subpoena powers."
Chairman Schiff will have complete control over which transcripts are released, with only Speaker Pelosi having the authority to challenge the process. That is unlikely to happen, to put it mildly. Impeachment proceedings have always been conducted in the Judiciary Committee, something a court just ruled they have the power to do.
Thus, the need for this vote to take place as soon as possible when House Democrats resisted calls for weeks.
Judiciary Committee Chairman Jerry Nadler, D-N.Y., was viewed by Speaker Pelosi as ineffective. Prior hearings for Robert Mueller and Corey Lewandowski, which were meant to launch a true formal impeachment process, were seen as political disasters.
Worth noting, House Oversight and Judiciary Committee members such as Rep. Jim Jordan, R-Ohio, and Rep. Mark Meadows, R-N.C., will be excluded from key interviews. They have been very effective at responding to selected leaks authorized by Chairman Schiff.
The resolution only grants Rep. Devin Nunes, R-Calif., the Ranking Member of the House Intelligence Committee, the right to ask Rep. Schiff to call a witness. With Rep. Lesko's resolution failing, there is no way for the minority to recall witnesses who exonerated the president during secret hearings.
The chair will also have the authority to remove counsel for the accused. Prior impeachment proceedings have always allowed counsel for the president to be present during testimony and hearings.
"It allows Adam Schiff to once again control the entire process," Rep. Meadows said. "It's time that we allow the truth to come out. When we do, we will find that the President of the United States did not commit an impeachment offense."
He indicated transcripts of the interview conducted Thursday morning will not be leaked ahead of the vote because it further exonerates President Trump.