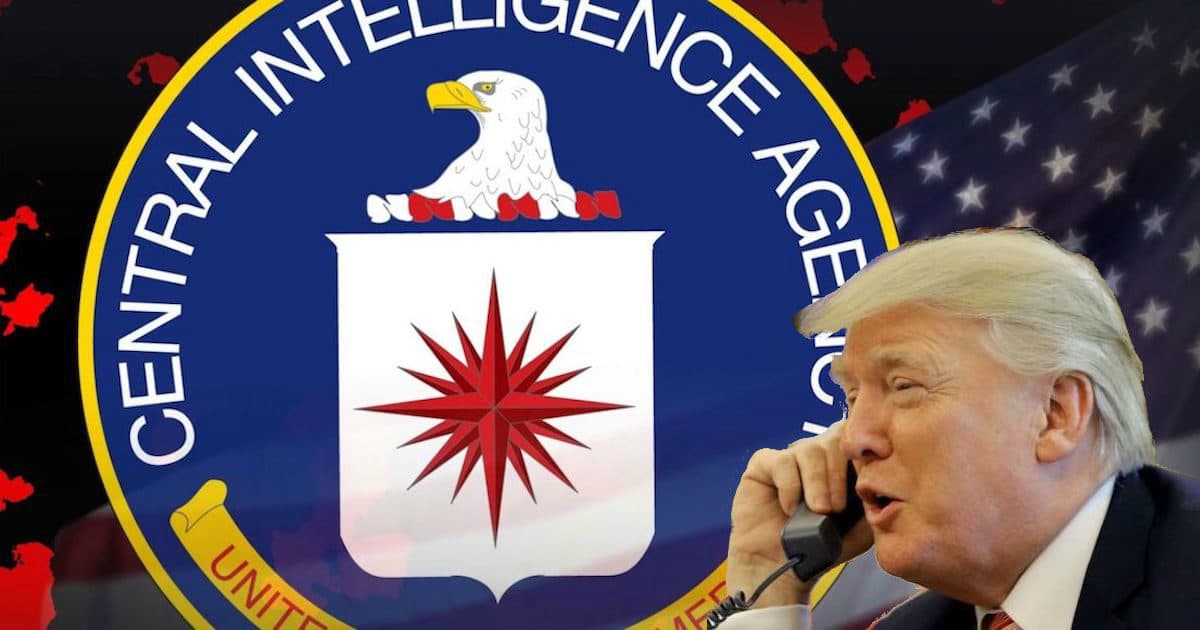 Suspected "Whistleblower" Tied to DNC Operative, Russia Collusion Narrative, Staffers for Adam Schiff
Editor's Note: People's Pundit Daily (PPD) has decided to print the name of the suspected whistleblower due to the public interest in knowing the identify and background of the individual central to an effort to remove a duly-elected President of the United States. This article will not be posted to social media due to deplatforming threats. If readers share it on social media, they risk violating unclear community guidelines and account removal.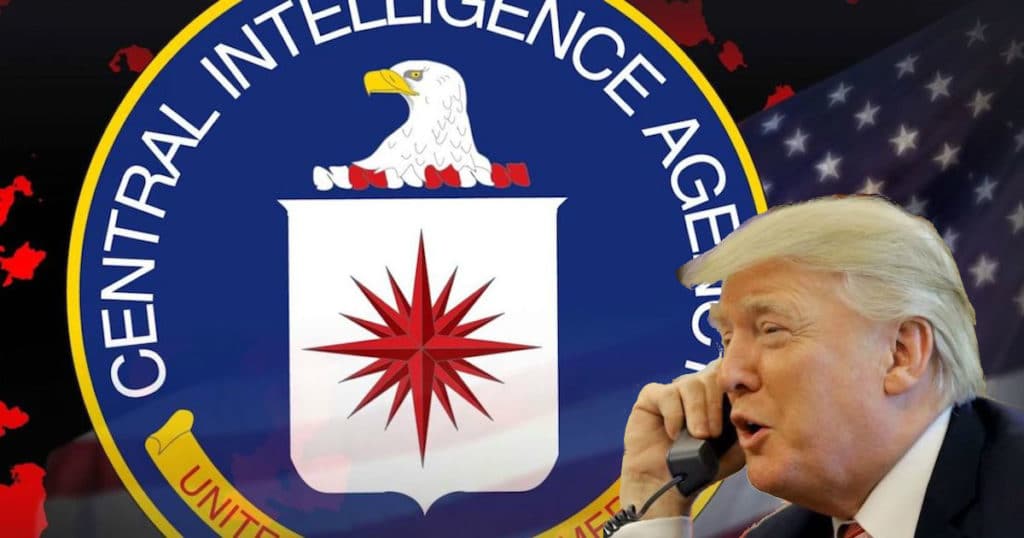 The suspected "whistleblower" who sparked the impeachment inquiry has ties to the Democratic operative tasked with digging up dirt on Donald Trump in Ukraine during the 2016 election. Further, his tenure at the White House not only ended in controversy but also established ties to staffers for Rep. Adam Schiff, D-Calif., the man leading the impeachment inquiry.
The identity of the so-called anonymous whistleblower has been a rare, and well-kept open secret in Washington, D.C., despite his name being known to major media outlets.
A Twitter account under @GregRubini first circulated the name and details of his political relationships on October 17. Paul Sperry revealed the name of the suspected whistleblower in an article published at RealClearInvestigations.
People's Pundit Daily (PPD) has independently confirmed a number of details surrounding his work history, political and professional relationships.
Eric Ciaramella, 33, a registered Democrat and analyst at the Central Intelligence Agency (CIA), left the White House for Langley under a cloud of suspicion in mid-2017. He was accused of high-level leaks meant to politically damage President Trump.
Big media initially disputed those accusations, which originated from reporting by Mike Cernovich. Big media now argue the leaks — including those meant to advance demonstrably false claims — were justified.
According to a classified dossier circulating on Capitol Hill, the suspected whistleblower himself participated in the effort to advance the false "Russian Collusion" narrative. He played a central role in disseminating the "Putin fired Comey" narrative.
He leaked and filed at least one related complaint outside the chain of command.
The CIA officer specializes in Ukraine and Russia, and worked closely with the most vocal Trump critics from the Obama Administration. That includes former CIA director John Brennan, former national security advisor Susan Rice and former vice president Joe Biden.
He also has connections to Alexandra Chalupa, a Ukrainian-American political operative for the Democratic National Committee (DNC).
A lot more coming down the pipe. I spoke to a delegation of 68 investigative journalists from Ukraine last Wednesday at the Library of Congress – the Open World Society's forum – they put me on the program to speak specifically about Paul Manafort and I invited Michael Isikoff whom I've been working with for the past few weeks and connected him to the Ukrainians. More offline tomorrow since there is a big Trump component you and Lauren need to be aware of that will hit in next few weeks and something I'm working on you should be aware of.

Email sent from Ali Chalupa to Luis Miranda, Communications Director Democratic National Committee, on Tuesday, May 03, 2016 11:56 PM Subject: Re: You saw this, right?

The Open World Society was founded by George Soros.
Ms. Chalupa, along with Mr. Brennan, are now in the crosshairs of U.S. Attorney John Durham. The U.S. Attorney from Connecticut is leading a criminal investigation into potential wrongdoings at the genesis of and during the Russia probe.
As PPD previously reported, Mr. Durham's investigation has uncovered evidence of apparent criminal misconduct.
RealClearInvestigations reported documents confirm Ms. Chalupa attended at least one White House meeting with Mr. Ciaramella in November 2015. PPD confirmed Ms. Chalupa attended the meeting with a number of Ukrainian officials to lobby on behalf of the All-Ukrainian Council of Churches and Religious Organizations.
The group wanted "the U.S. government to play a greater role in delivering aid to the millions in Ukraine in dire need of humanitarian assistance as the season's freezing temperatures set in."
Federal records show that Mr. Biden's office invited Mr. Ciaramella to a state luncheon the vice president hosted for Italian Prime Minister Matteo Renzi in October 2016. Mr. Brennan, Mr. Comey and then-Director of National Intelligence James Clapper were also present.
All are central figures in the genesis of the failed effort to link members of the Trump Campaign to Russia. Mr. Durham and Attorney General William Barr recently traveled to Italy to investigate the nation's role in spying on members of the Trump Campaign.
Rep. Schiff, the Chairman of the Intelligence Committee who falsely claimed to have evidence of "collusion" for nearly three years, came under fire in September for lying about his contact with and knowledge of the whistleblower. He has also been criticized for leading a largely secret, and overtly partisan impeachment inquiry.
The impeachment resolution passed by Democrats granted Chairman Schiff expansive powers in the inquiry. No transcripts will be released, no rebuttal witnesses are to be called and no minority subpoenas are to be issued without his permission.
The identity of the suspected whistleblower raises serious questions about his potential role in the crafting of the complaint that sparked the inquiry. The complaint surrounds a telephone conversation between President Trump and Ukrainian President Volodymyr Zelenskyy from July 25, 2019.
The inquiry was announced before the president declassified and released the unredacted transcript of the conversation.
On August 28, Chairman Schiff tweeted a Politico article along with a claim that President Trump was "withholding vital military aid to Ukraine, while his personal lawyer seeks help from the Ukraine government to investigate his political opponent."
It was a clear reference to Rudy Giuliani pursuing evidence of potential crimes by Mr. Biden, and clearly indicates he did in fact have prior knowledge.
Natasha Bertrand, who reported the story cited by Chairman Schiff, wrote about the president ensuring the funds were in U.S. interests. While she did attempt to tie it to reports the president advocated the G7 reinstate Russia, Ms. Bertrand did not mention Mr. Giuliani.
Shortly after the story broke in September, Chairman Schiff claimed to have no prior knowledge of the complaint.
"We have not spoken directly with the whistleblower," he said on September 17. "We would like to."
It was later revealed — and documents confirm– at least one member of his staff had spoken to the whistleblower before his complaint was submitted on August 12. Even the leftwing Washington Post fact-checker stated he "clearly made a statement that was false."
Mr. Ciaramella worked closely with Mr. Biden while serving as Director for Baltic and Eastern European Affairs at the National Security Council (NSC) under Mr. Obama. He was promoted to Acting Senior Director for European and Russian Affairs at NSC by then-National Security Advisor H.R. McMaster.
Worth noting, the NSC under General McMaster was a constant source of leaking at the White House, leaks meant to politically damage President. Trump. He was removed amid a shakeup meant to move the Trump Administration back toward "principled realism" and economic nationalism.
In those roles, Mr. Ciaramella worked alongside at least two other holdovers from the Obama Administration, who just so happen to now work for Chairman Schiff.
Abigail Grace, 36, worked at the NSC from 2016 to 2018. Her purview was U.S.-China relations, a notable area given President Trump's stance on trade. Ms. Grace went to work for Chairman Schiff on the House Intelligence Committee in February 2019.
She was specifically tasked with investigating the Trump Administration. In her role, she was privy to information still protected under executive privilege.
"Abby is obligated not to disclose privileged information," a source told PPD. "It's a conflict concern. She has not been given authorization to reveal anything to the committee."
Sean Misko, 37, served as the Director for the Gulf States at the NSC from 2015 to the end of 2017, outlasting Mr. Ciaramella. Mr. Misko went to work for Chairman Schiff in August 2019, the very same month documents show the committee received the complaint.
He previously worked at the State Department under former deputy chief of staff Jake Sullivan, who later served as the top foreign policy advisor on the Clinton Campaign.
Sources who spoke with PPD accused Mr. Misko of leaking after contentious NSC meetings, at which his arguments and policy positions ultimately didn't prevail. Put plainly, Mr. Misko leaked as political retribution when his foreign policies were not adopted.
They also accused him of unilaterally editing documents just before sending them to the national security advisor for his signature.
Ms. Grace and Mr. Misko were both close allies of General McMaster at the NSC. The McMaster wing of the NSC consistently argued for prolonged military involvement and unqualified foreign aid, while loyalists advocated for the tenets of principled realism.
In his first address to the United National General Assembly (UNGA) in September 2017, the president introduced "principled realism" as the Trump Doctrine. It demands allies pay their fair share of foreign aid, ties corruption to aid, and defined the U.S. as a nation reluctant but not unwilling to use its massive military power.
"The United States will forever be a great friend to the world and especially to its allies," he said. "But we can no longer enter into a one-sided deal where the U.S. gets nothing in return."
McMaster and his allies in the NSC were constantly at odds with the president's loyalists over military intervention and foreign aid.
Initially, Chairman Schiff conceded the whistleblower must be called to testify before the committee, albeit in secret. But as more details have become public and the prospect of disclosure has grown, he has reversed his position and now argues his appearance and testimony aren't necessary.
Mark S. Zaid, the attorney for the whistleblower, offered to have his client provide answers to written questions only, under oath. It was a bid to pacify Republicans while still ensuring his client's identity and the details surrounding his political relationships, remained a secret.
Most recently, questions surrounding Mr. Zaid have been raised, as well. He tweeted only 10 days after Inauguration Day that the "#coup has started" and that "#impeachment will follow ultimately."
Mr. Zaid was responding to the firing of then-Acting Attorney General Sally Yates, an Obama holdover who refused to enforce the president's executive order implementing a travel ban. The U.S. Supreme Court upheld the travel ban, ruling the action was "squarely within the scope of Presidential authority."
in July 2017, Mr. Zaid tweeted, "I predict @CNN will play a key role in @realDonaldTrump not finishing out his full term as president." That same month, he tweeted, "We will get rid of him, and this country is strong enough to survive even him and his supporters."
The aforementioned tweets were posted shortly after then-Deputy Attorney General Rod Rosenstein appointed Special Counsel Robert Mueller to investigate alleged ties between Russia and members of the Trump Campaign.
Recently obtained emails revealed Mr. Rosenstein and Mr. Mueller were secretly in contact with one another in the days before, during and after the latter met with President Trump. Mr. Mueller testified under oath on July 24 that he did not seek the position of FBI director during the meeting on May 16, 2017.
However, emails indicate Mr. Rosenstein appointed Mr. Mueller after the president refused to give him the job.
"I am with Mueller. He shares my view. Duty calls," Mr. Rosenstein wrote to Mark Filip, an attorney at Kirkland & Ellis LLP on May 16, 2017. "Sometimes the moment chooses us."
Ultimately, the special counsel investigation did not find evidence to support allegations of collusion, "despite multiple offers" now under scrutiny by Mr. Durham.
House Democrats initially intended to justify opening an impeachment proceeding on a charge of obstruction of justice. Volume II of the special counsel report — which was written by Andrew Weissmann as a roadmap to impeachment — cited 10 potential acts of obstruction.
But the effort soon collapsed after House Judiciary Committee Chairman Jerry Nadler, D-N.Y., and Mr. Mueller put on poor, politically disastrous performances during the public hearing.
Mr. Mueller initially stated no charging determination was made by his office on obstruction due to an opinion by the Office of Legal Counsel. It states no sitting president could be indicted.
However, Mr. Mueller told Attorney General Barr and Mr. Rosenstein the OLC opinion had no weight on the decision in a meeting on March 5, a statement corroborated by witnesses. Mr. Mueller was forced to walk back the claim, asking to "correct the record" at the start of a second hearing before the Intelligence Committee.
House Speaker Nancy Pelosi, D-Calif., found Chairman Nadler to be ineffective. Mr. Mueller, who appears to have perjured himself, was confused and repeatedly contradicted himself.
It prompted the speaker to break with historical precedent on impeachment. Public hearings held by Judiciary were replaced with the secrecy of the House Intelligence Committee. Mr. Mueller and collusion/obstruction were replaced with the whistleblower and Ukraine.
The effort to remove Donald Trump as President of the United States began in Ukraine, not Russia. That effort now has come full circle.