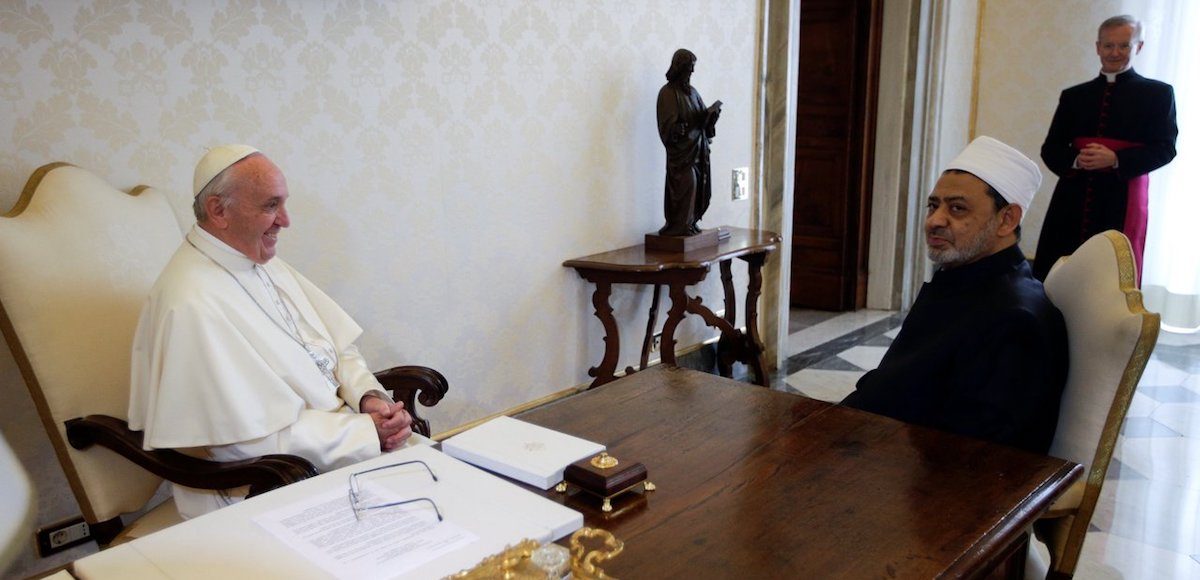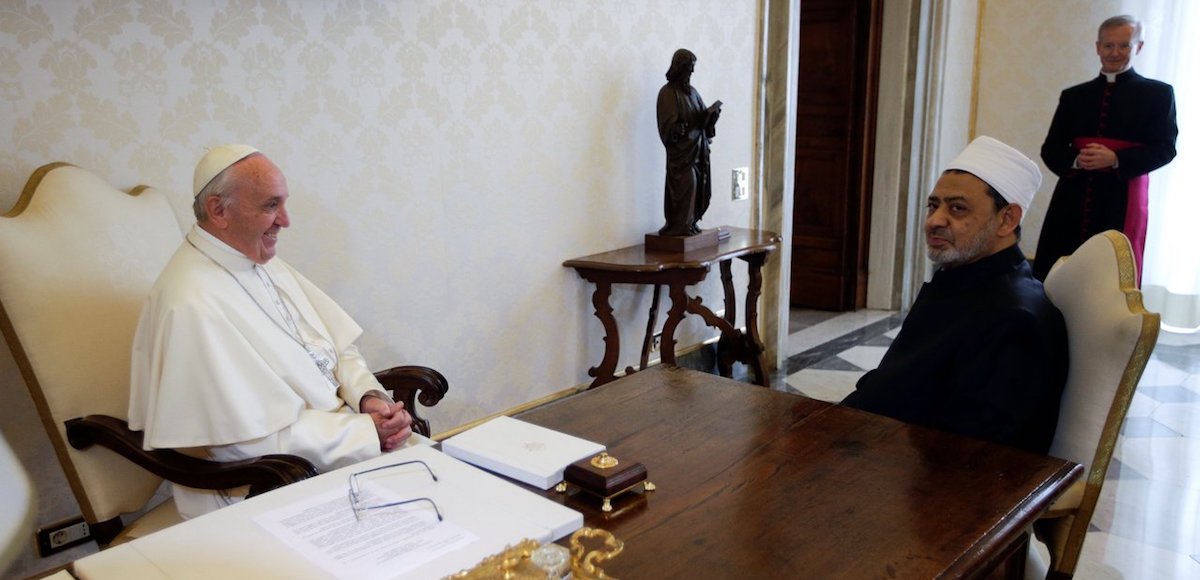 Pope Francis said at al-Azhar University in Egypt on Friday that leading imams should "unmask violence that masquerades as purported sanctity." The Catholic pope's comments came during a visit to a major center of Sunni Islamic learning in the Arab world's most populous country.
"As religious leaders, we are called to unmask violence that masquerades as purported sanctity," Pope Francis said to the crowd. "Let us say once more a firm and clear 'No' to every form of violence, vengeance and hatred carried out in the name of religion or in the name of God."
Sheikh Ahmed el-Tayeb, al-Azhar's grand imam, hosted the pope and Muslim leaders, students and scholars at the conference.
"We need to cleanse religions from wrong notions, false piety and fraudulent implementations which stoke conflicts and incite hatred and violence," the pope added. "Islam is not a religion of terrorism because a minority from among its followers hijacked some of its texts."
Pope Francis visited the nation after a rash of recent deadly Islamic terror attacks against Coptic Christians just three weeks ago. Dual bombings credited to the Islamic State at Coptic churches on Palm Sunday killed at least 43 people. Coptic Christians make up 10% of Egypt's population, but fewer than 150,000 Copts are Catholic. Three weeks ago, the Islamic State bombed two Coptic churches, killing 45.
In his speech, Francis strongly backed the President Abdel-Fattah El-Sissi's crackdown against the Islamic terrorists, citing Egypt's role in the region and in "vanquishing all violence and terrorism."
"Egypt, in the days of Joseph, saved other peoples from famine; today it is called to save this beloved region from a famine of love and fraternity," he said. "It is called to condemn and vanquish all violence and terrorism."