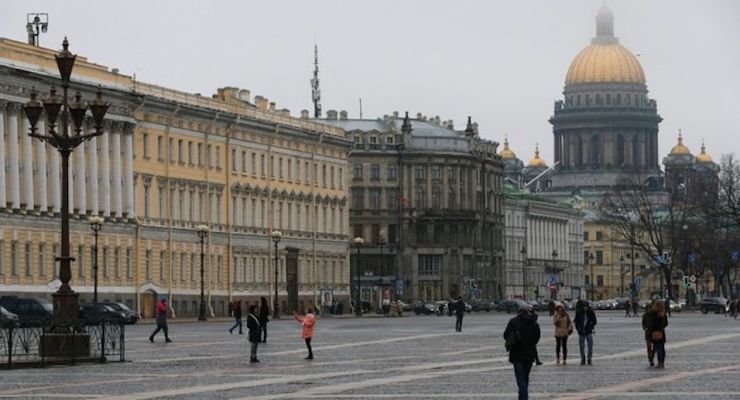 Russia's Supreme Court ruled Thursday Jehovah's Witnesses were an "extremist" group that must disband and relinquish all property to the state.
The group confirmed the ruling and "liquidation" order by the Russian high court.
"We are greatly disappointed by this development and deeply concerned about how this will affect our religious activity," Yaroslav Sivulskiy, a spokesman for Jehovah's Witnesses in Russia, said in emailed comments. "We will appeal this decision, and we hope that our legal rights and protections as a peaceful religious group will be fully restored as soon as possible."
The court ruled that Jehovah's Witnesses have 30 days to submit their appeal for consideration by a three-person panel.
President Vladimir Putin has allied with the Orthodox Church, which dominates religious life in Russia, in a bid to tighten his grip on power. Last year, the government of St. Petersburg decided to transfer the iconic St. Isaac's Cathedral from city hands to the Russian Orthodox Church.
As People's Pundit Daily reported, the city government was determined to get the transfer complete and now wants the handoff completed by Easter of this year.
The Jehovah's Witnesses Russian branch, which is based near St. Petersburg, said a ban would directly impact around 400 of its groups and eventually all of its 2,277 religious groups in Russia. They claim to have some 175,000 followers in the country
The city of St. Petersburg is a federal subject and reports directly to the Kremlin. Gov. Georgy Poltavchenko, known for his Eastern Orthodox religious beliefs, is rumored to have been behind the push.
They do not like competition.
Orthodox scholars view Jehovah's Witnesses as a "totalitarian sect." As a result, Russian officials have place a large number of the group's publications on a list of banned extremist literature. Prosecutors have long argued the organization destroys families, fosters hatred and threatens lives. Jehovah's Witnesses do advocate the shunning of nonbelievers of their particular faith, even family members.
Interfax news agency, quoting Jehovah's Witnesses representative Sergei Cherepanov, reported the group will appeal to the European Court of Human Rights.
"We will do everything possible," Mr. Cherepanov said.