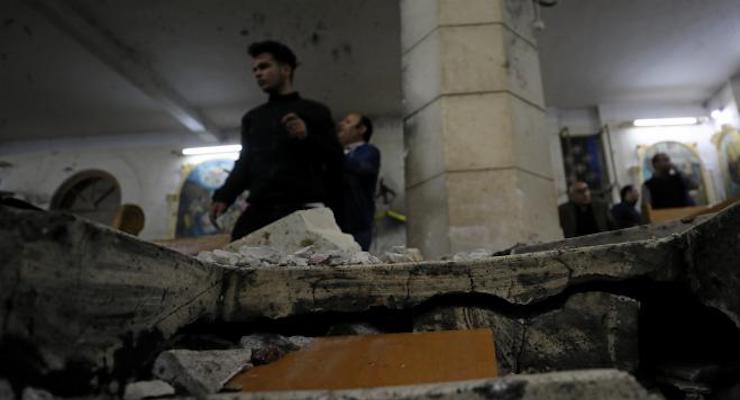 The death toll rose to at least 43 people as a result of two Islamic terror bombings at Coptic Christian churches in Egypt during Palm Sunday celebrations.
The first attack happened at St. George Church in the Nile Delta town of Tanta, leaving at least 27 people were killed and 78 others wounded. The second attack–which was caused by a suicide bomber who tried to storm St. Mark's Cathedral in the coastal city of Alexandria–left at least 17 dead and 48 injured. Pope Tawadros II, the leader of the Coptic Orthodox Church of Alexandria, had just finished services and was unharmed.
The Islamic State took credit on its Aamaq media agency recently releasing a video vowing to step up attacks against Christians in the region, who the group describes as "infidels" empowering the West against Muslims. Coptic Christians, who make up only 10% of the population now, have been repeatedly targeted by Islamic terrorists. While some estimates vary, they were once roughly 23% of the population.
The attacks also come after Egyptian President Fattah el-Sisi visited President Donald J. Trump at the White House last week. He accused unnamed countries of promoting instability in the Arab world's largest country.
"Egyptians have foiled plots and efforts by countries and fascist, terrorist organizations that tried to control Egypt." President el-Sisi also ordered the deployment of troops to aide police in protecting vital facilities across the country.
"The United States condemns in the strongest terms the barbaric attacks on Christian places of worship in Tanta and Alexandria that killed dozens of innocent people and injured many more on this holy day of Palm Sunday," the U.S. State Department said in a statement. "We express our condolences to the families and friends of the victims and wish a quick recovery for all those injured."
"The United States will continue to support Egypt's security and stability in its efforts to defeat terrorism."