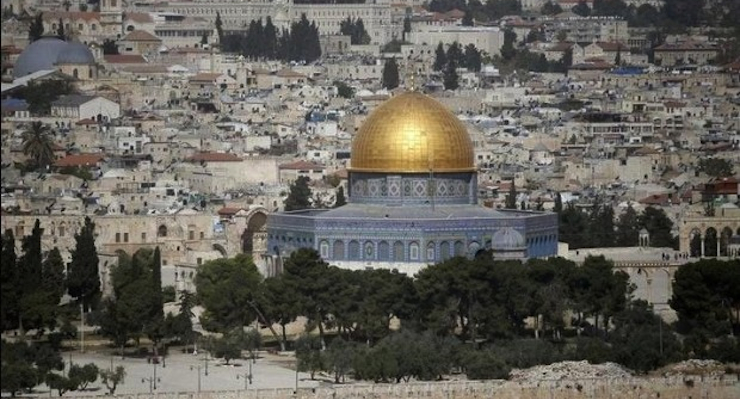 Experts are saying a New York Times article published on Thursday questioning the Jewish connection to Temple Mount "was based on ignorance, simple ignorance." The article attempted to cast doubt on whether the biblical Jewish temple ever existed on the Temple Mount, which is a claim often made Hamas terrorists and their politically connected sympathizers in the Palestinian Authority.
The aim: undermine any historical evidence that supports Israel's right to exist.
The Times later amended the title and content of the article—"Historical Certainty Proves Elusive at Jerusalem's Holiest Place"—to instead focus on the issue of where precisely on the Temple Mount the Jewish temple once stood, which is a point of debate even among biblical scholars and archaeologists.
"It was based on ignorance, simple ignorance; you cannot ignore all the literary evidence" of the existence of Jewish temples on Jerusalem's Temple Mount site, Prof. Gabriel Barkay, co-director of the Temple Mount Sifting Project and emeritus professor of archaeology at Israel's Bar-Ilan University, told TheBlaze by phone Sunday.
Professor Barkay said the Times' view was of a "temple denial" and cited extensive and detailed descriptions of the Second Temple built during the first century B.C in ancient Jewish texts, in the writings of the first century Roman-Jewish scholar Josephus and by Greek and Roman historians. The first Temple, Solomon's Temple, is described extensively in the religious texts, as well.
"I don't have any doubt about the existence of the temple," Barkay added. "We have inscriptions on the prohibitions of Gentiles to enter the temple which got preserved. We have the outer walls of the Temple Mount which are still standing, the Western Wall is one of them."
Barkay noted that even Islam texts refer to the Jewish Temple.
"Muslims themselves built the Dome of Rock [on the Temple Mount] as a replacement of Solomon's Temple, and they call Jerusalem the 'City of the Temple' in Islamic literature," he added.