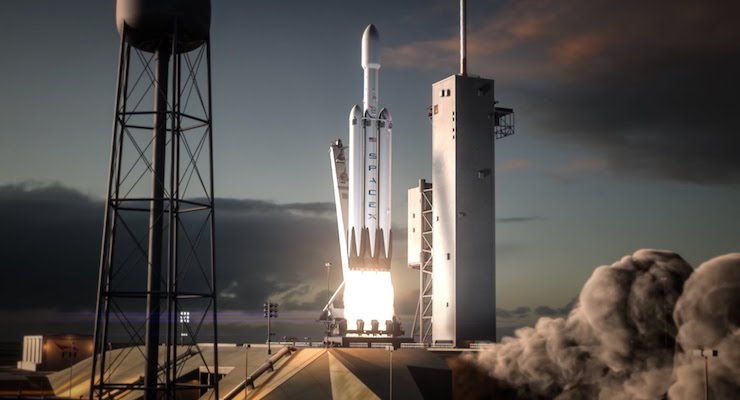 [brid video="117685″ player="2077″ title="Falcon Heavy Flight Animation"]
SpaceX announced Monday Falcon Heavy will take two private citizens to the moon in late 2018. Watch a lift-off animation of what could be the most powerful rocket in the world, courtesy of SpaceX.
marking the first human travel to the satellite since Apollo 17 in 1972.
Falcon Heavy, which will lift-off from Kennedy Space Center's historic Pad 39A near Cape Canaveral, has two-thirds the thrust of a Saturn V moon rocket and more than double the thrust of the next largest launch vehicle currently flying. That means–if it lifts off successfully, from a pad not used since the Apollo lunar program–it will be the most powerful operational rocket in the world by a factor of two.
Thrust at liftoff is equal to approximately eighteen 747 aircraft operating simultaneously.