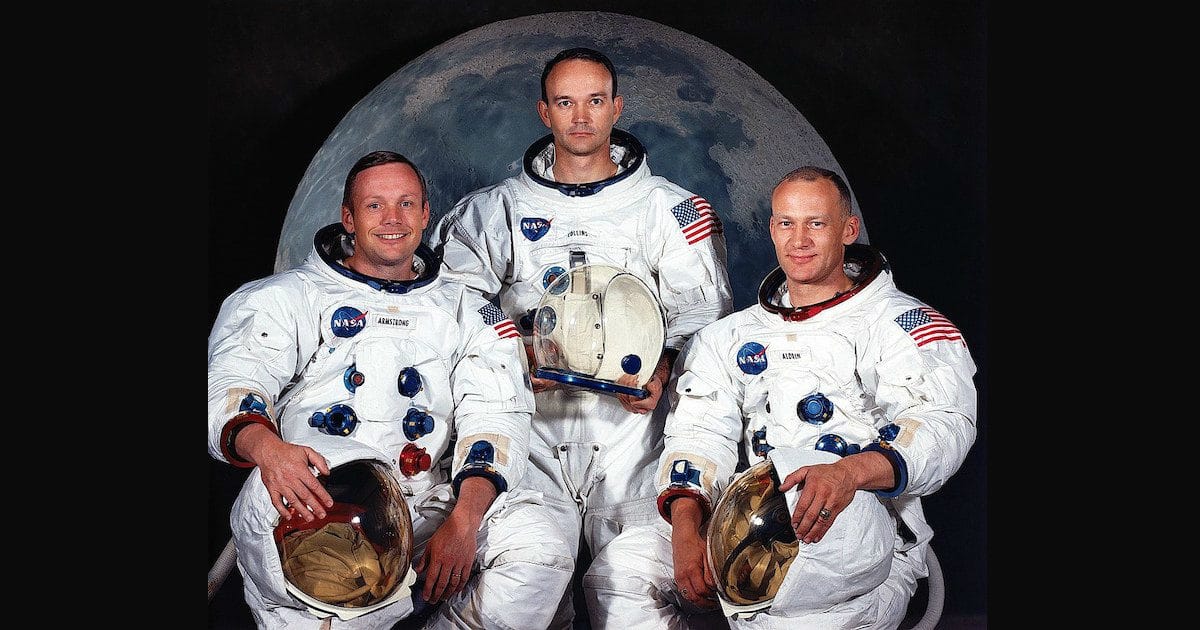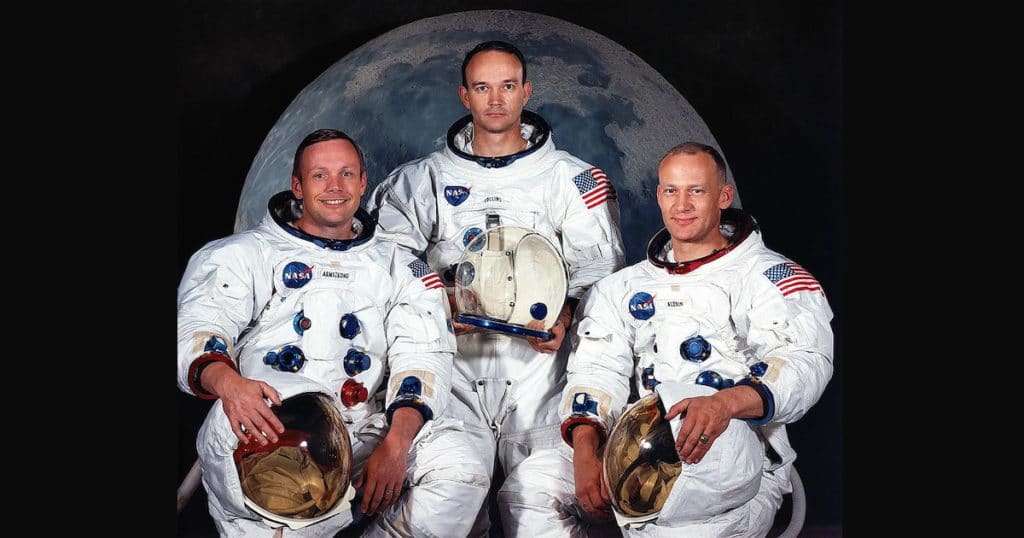 On May 25, 1961, President John F. Kennedy challenged the nation to perform a crewed lunar landing and return to Earth. On July 16, 1969, Apollo 11 launched from Cape Kennedy carrying Commander Neil Armstrong, Command Module Pilot Michael Collins and Lunar Module Pilot Edwin "Buzz" Aldrin into an initial Earth-orbit of 114 by 116 miles.
The backup crew consisted of Commander James A. Lovell, Lunar Module Pilot Fred W. Haise Jr., and Command Module Pilot William A. Anders.
Apollo 11 launched from Cape Kennedy at 9:32 a.m. EDT. Two hours, 44 minutes and one-and-a-half revolutions after the launch, the S-IVB stage reignited for a second burn lasting five minutes, 48 seconds.
That second burn put Apollo 11 into a translunar orbit.
Then, the command and service module (CSM) Columbia separated from the S-IVB stage, which included the spacecraft-lunar module adapter, or SLA, containing the lunar module, or LM, Eagle. A three-second burn of the SPS was conducted on July 17 to perform the second of four scheduled midcourse corrections.
But the launch had been so successful that the other three burns were not needed.
Following the burns and the jettisoning of the SLA panels on the S-IVB stage, the CSM docked with the LM, the S-IVB stage separated and injected into heliocentric orbit. It was four hours and 40 minutes into the flight.
Shortly after, Earth received the first color TV transmission from Apollo 11 during the translunar coast of the CSM/LM.
On July 20, 1969, an estimated 650 million people watched the lunar landing on television and heard Armstrong as he took "one small step for a man, one giant leap for mankind."
On July 24, 1969, at 12:50 p.m. EDT Apollo 11 splashed down in the Pacific Ocean 13 degrees, 19 minutes north latitude and 169 degrees, nine minutes west longitude. The USS Hornet picked them up from the landing point, which was changed by about 250 miles due to bad weather.
The crew logged 195 hours, 18 minutes and 35 seconds of flight time, roughly 36 minutes longer than planned.
The 1-year estimate in the 2017 American Community Survey conducted by the U.S. Census Bureau counted 123,484 aerospace engineers and 11,183 atmospheric and space scientists. Gender details aren't available for 2017, yet.
But in 2016, there were a total 111,435 aerospace engineers, including 99,810 males and 11,625 females. That gap may appear large, but it reflects a gap in interest and education, and represents a significant labor force change in the industry since the Apollo 11 mission.
In 1970, there were 51,868 male aeronautical and astronautical engineers, while only 848 female. There were 2,122 male atmospheric and space scientists. There were no female atmospheric and space scientists.