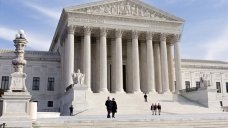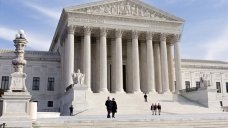 In another unanimous decision by the Supreme Court the Massachusetts abortion buffer zones have been struck down as unconstitutional, in a big win for the pro-life movement. The court ruled that the liberal-controlled state went too far in oppressing First Amendment speech rights.
The majority opinion actually included Chief Justice John Roberts and the court's four liberals, while the four remaining conservative justices agreed but would have ruled on a more sweeping ban on laws that restrict the First Amendment rights of abortion demonstrators.
"Petitioners wish to converse with their fellow citizens about an important subject on the public streets and sidewalks — sites that have hosted discussions about the issues of the day throughout history," Roberts wrote. While the state has an interest in public safety, it "pursued those interests by the extreme step of closing a substantial portion of a traditional public forum to all speakers."
Massachusetts created 35-foot buffer zones around abortion clinics to keep demonstrators away from patients, justifying the law by citing past violence. While the state and liberals raise an incident in 1994, when two clinic employees were shot and killed, the violence isn't widespread or reoccurring. Since the occurrence, however, millions of procedures terminating human life have been conducted.