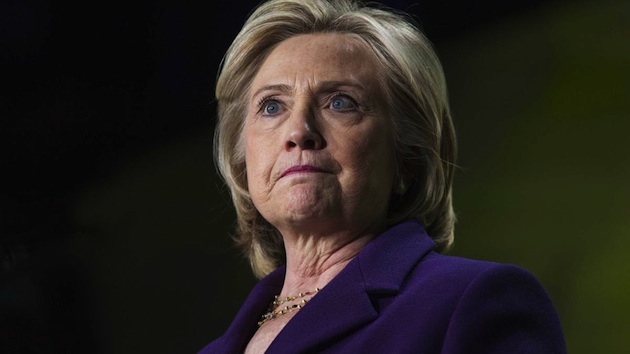 The Associated Press filed a lawsuit Wednesday to force the State Department to release email correspondence and other government documents from Hillary Clinton's tenure as secretary of state.
"After careful deliberation and exhausting our other options, The Associated Press is taking the necessary legal steps to gain access to these important documents, which will shed light on actions by the State Department and former Secretary Clinton, a presumptive 2016 presidential candidate, during some of the most significant issues of our time," said Karen Kaiser, AP's general counsel.
"The press is a proxy for the people, and AP will continue its pursuit of vital information that's in the public interest through this action and future open records requests."
A recent report from the Center for Responsive Government assigned a "F" to the State Department regarding public records requests. The report called the department's handling of FOIA and other public record requests "atrocious," though other agencies didn't do much better.
"State's failure to ensure that Secretary Clinton's governmental emails were retained and preserved by the agency, and its failure timely to seek out and search those emails in response to AP's requests, indicate at the very least that State has not engaged in the diligent, good-faith search that FOIA requires," the AP lawsuit stated.
The lawsuit, which was filed in the U.S. District Court for the District of Columbia, came just one day after Clinton broke her silence over EmailGate. The revelation she used a private email account and server while secretary of state has snowballed into a 24/7 news story.
The AP FOIA requests and now-full-blown lawsuit "seek materials related to her public and private calendars, correspondence involving longtime aides likely to play key roles in her expected campaign for president, and Clinton-related emails about the Osama bin Laden raid and National Security Agency surveillance practices."
"The Freedom of Information Act exists to give citizens a clear view of what government officials are doing on their behalf. When that view is denied, the next resort is the courts," AP Executive Editor Kathleen Carroll said.