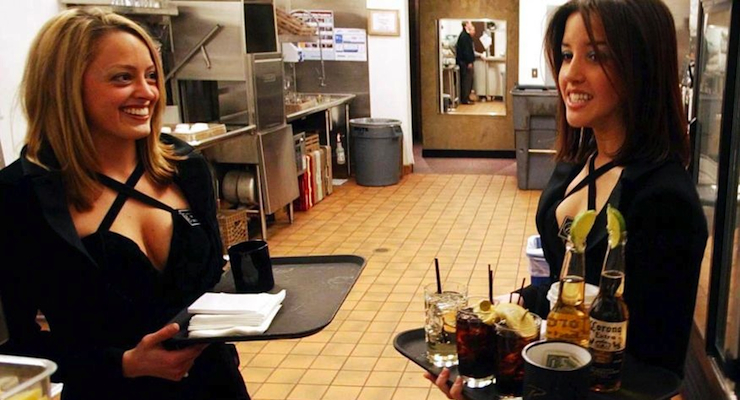 A New Jersey appeals court upheld the personal appearance standards of the Borgata Babes outlined in the employment and the casino's right to enforce them. However, the judges, who largely overturned the Superior Court ruling handed down in 2013, allowed 11 of the cocktail waitresses to continue their suit over how the management enforced those rules. Overall, Borgata said it's pleased the policy was upheld, noting it was disclosed and agreed to by all female and male "costumed beverage servers" when they were hired as "Borgata Babes."
"This is a significant victory for Borgata," said Joe Corbo, vice president and legal counsel for the casino. "We have long held that Borgata's personal appearance policy is fair and reasonable. We are pleased that the three appellate court judges agreed with prior rulings that our policy is lawful and non-discriminatory to women."
The state appeals court said the Borgata casino's personal appearance standards are lawful, and the 21 plaintiffs in the original were fully aware and agreed to the Borgata Babe standards. "They're beautiful. They're charming. And they're bringing drinks," the 57-page decision actually quoted from part of the casino's advertisement for hiring workers. The court also noted that the casino made it explicitly clear that anyone called a "Borgata Babe" must take in appearance as a major part of their job, the Press reports.
The Press of Atlantic City reports that in the judges' ruling, 11 plaintiffs who fought the casino's standard could legally challenge Borgata's "application of the weight standard resulting in harassment because of their gender."
The Borgata Babes are a central aspect to the casino's brand, marketing and overall business operations. The servers wear tight fitting corsets, high heels and stockings and casino releases a Borgata Babes calendar that is one of its top-selling items each year.
"Sexual objectification has been institutionalized and is being allowed to stand," said attorney Deborah Mains. "It's difficult to separate the harassment claims that the court is recognizing from the overall theory that the working environment is hostile because of the personal appearance standards."
Mains said the servers have been subjected to comments from supervisors asking whether they're pregnant or getting fat, and other co-workers snorting at them like pigs.
The casino says it has fired two Borgata Babes over the years for violating the policy, which prohibits servers from gaining or losing more than 7 percent of their body weight. One was fired for gaining too much weight; one was let go for losing too much. Neither of those servers was part of the recent lawsuit.