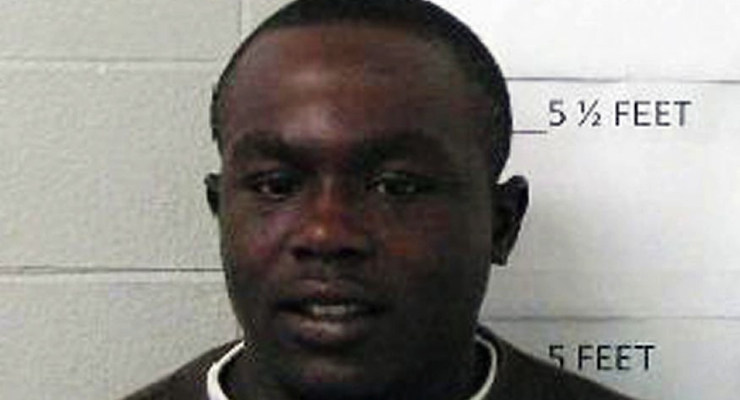 Police say they believe the man suspected of shooting three people in an Alabama church was likely upset over a recent breakup and visitation issues. James Junior Minter, 26, is being held without bail in the shooting of his girlfriend, his 1-month-old infant son and a pastor who tried to intervene Sunday morning, according to Selma police Lt. Curtis Muhannad.
Minter was arrested after, according to witnesses, he entered the church and sat in the front row between his girlfriend and the baby before opening fire during church service. The pastor at Oasis Tabernacle Church in East Selma, Alabama, who tried to intervene before getting shot, has been identified as Earl Carswell. After Minter pulled out a handgun and started shooting, his girlfriend, 24, fell to the ground and Minter continued to fire at her, hitting her in the jaw and shoulder. The baby, a 1-month-old boy, was shot in the hand.
When Pastor Carswell, 61, attempted to restrain Minter he was shot in the leg before other members of the congregation helped to subdue him. They managed to wrest away his gun, according to a statement from the police, and Minter ran out of the church. Pastor Carswell was taken to a local emergency room for treatment, while the woman and baby were taken to a hospital in Birmingham. Police say all of the victims are in stable condition.
Minter was captured by police a short time after he fled less than a mile away. His vehicle was left at the scene and a gun was recovered at the church. Now, Minter is being held at the Dallas County jail, and the Selma Police Department said Minter has been charged with three counts of attempted murder and may face other charges. Muhannad said authorities are also investigating whether Minter violated a protective order Minter, and although he had been arrested before the details on the suspect's record weren't immediately available.