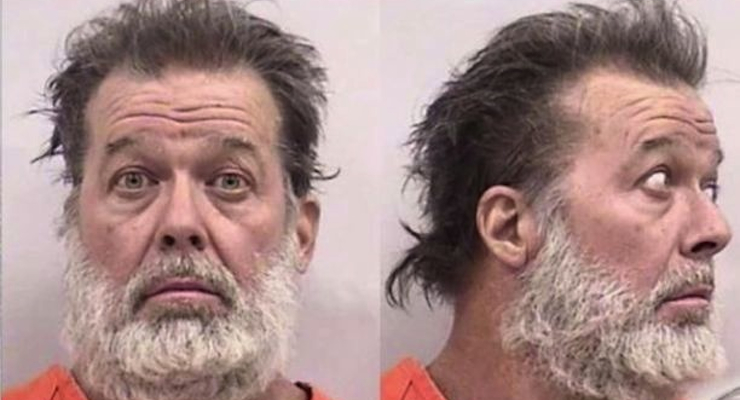 The Colorado Springs Police Department confirmed Saturday the Planned Parenthood shooting suspect is 57-year-old Robert L. Dear, though offered no details as to his motive. Dear, of North Carolina, is alleged to have killed 3 people, including a police officer, before he was taken into custody after an hours-long standoff and shootout.
#CSPD confirms the items brought to the scene by suspect have been secured and processed items no longer a threat

— Springs Police (@CSPDPIO) November 28, 2015
"We don't have any information on this individual's mentality, or his ideas or ideology," Lt. Catherine Buckley of the Colorado Springs Police Department said.
Buckley also said Dear had brought "items" with him inside the building and left some outside, but officers have since made sure there were not "any kind of devices" or weapons remaining in the building.
Dear, wearing a long coat and armed with a rifle, gave up after officers inside the building began shouting at him, though he previously had been firing at police who entered the Planned Parenthood facility in Colorado Springs.
The University of Colorado in Colorado Springs police department identified the officer killed as Garrett Swasey, 44, a six-year veteran of the force. Nine other people, including five police officers, were shot and are in stable condition.
Swasey, who was married with two young children and was a co-pastor for seven years at Hope Chapel in Colorado Springs, was described by his fellow church members and friends as a courageous man and loving father. Those who knew him best said he was a devout Christian who drew strength and inspiration from his faith, The New York Times reported Saturday.
"Here's a guy who worked full time as a police officer, and then gave a great amount of time to his local church and didn't get a dime for it," co-pastor Scott Dontanville told The Times. "He did it because it was the thing that he felt he needed to do."
Keeping with his pattern, President Obama jumped on the opportunity to push more restrictive gun control measures, a tactic that all but got him disinvited from a previous mass shooter event in Oregon. However, as of now, there are no details regarding how or when Dear obtained the weapons used in the shooting on Friday.
"If we truly care about this — if we're going to offer up our thoughts and prayers again, for God knows how many times, with a truly clean conscience — then we have to do something about the easy accessibility of weapons of war on our streets to people who have no business wielding them," Obama said.