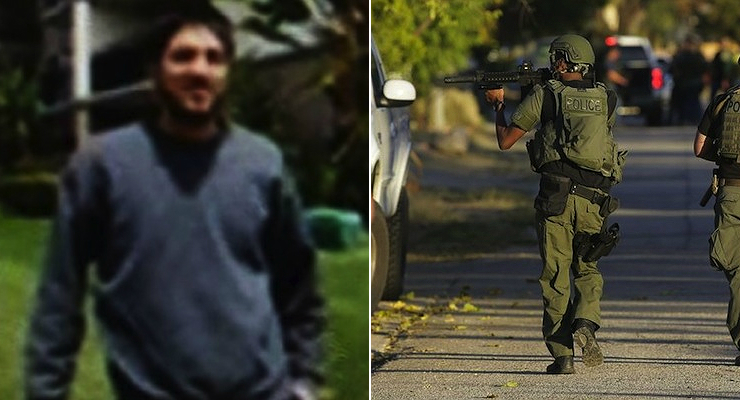 Suspects Had Large Cache at Home, in Rental Car
Officials said they recovered the following inside of the home of the San Bernardino shooting suspects, which was leased under both of their names: 12 pipe bombs, hundreds of tools used to make IEDs, more materials to make would-be bombs, 2,000 9MM rounds for their handguns, 2,500 .223 caliber rounds used in AR-15 rifles, as well as long rifle rounds.
In the suspects' rental vehicle, law enforcement found 3 pipe bombs taped together with remote control car parts in what police say was an effort to make one larger explosive munition. They also found 76 rifle rounds that were fired by the suspects, 1,400 .223 caliber rounds and 200 9MM rounds. Consequently, police confirmed that all of the weapons were purchased legally, which is an intellectual hinderance to the gun control argument made by many on the left only moments after the shooting on Wednesday.
The vests used by the suspects were tactical, or designed to hold large amounts of ammunition, but they were not bullet proof. Worth noting, the signature for the remote control bomb-making technique points to "Inspire," a periodical magazine published by Al Qaeda. It is also very similar to the device design used by Chechen brothers Tamerlan and Dzhokhar Tsarnaev, who killed 3 people and injured 264 others when they detonated two pressure cooker bombs during the Boston Marathon on April 15, 2013.
The police confirmed the two suspects in the California shooting, which killed 14 and injured 17, are Syed Rizwan Farook, 28, and his wife Tashfeen Malik, 27. San Bernardino Police Chief Jarrod Burguan said authorities are "pretty comfortable" Farook and Malik, who were killed in a shootout with police Wednesday afternoon, were the only two shooters in the attack at an office building where Farook's employer, the County Department of Public Health was having a Christmas party.
Farook, who was a Pakistani-American, married Malik, also from Pakistan, roughly six months ago. Malik was in the United States on a K-1 visa, which is issued to the fiancé or fiancée of a United States citizen. A K-1 visa requires a foreigner to marry his or her U.S. citizen petitioner within 90 days of entry, or depart the United States.
Federal law enforcement sources tell PPD the investigation is now focusing on who helped the couple carry out the attacks.