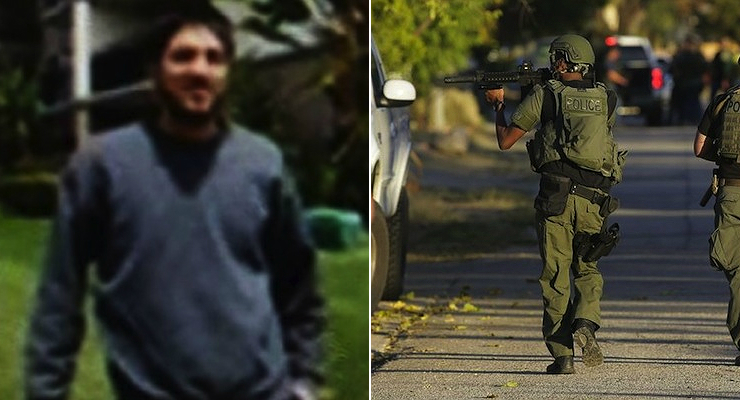 The FBI announced Friday afternoon that the attack on Wednesday in San Bernardino, Calif., is now being treated as "an act of terrorism."
"We are investigating it as an act of terrorism, for good reason," David Bowdich, the assistant FBI director in charge of the Los Angeles office, told reporters in an afternoon news conference.
On Friday, just a few hours before the FBI announcement, PPD confirmed that the Pakistani-born wife and terrorist, Tashfeen Malik, had pledged her allegiance to ISIS as the morning attack began. Malik posted the pledge to ISIS leader and self-proclaimed "caliph" Abu Bakr al-Baghdadi at the outset of the attack, in which she and her husband, Syed Rizwan Farook, stormed a Christmas party Farook and his co-workers before escaping. Farook and Malik were killed hours later in a shootout with police just two miles away.
The FBI said the couple smashed their two cellphones in an effort to destroy their digital fingerprint, but that they are continuing to recover data.
"They tried to wipe out their digital fingerprints," he said. "It's not a three-day process."