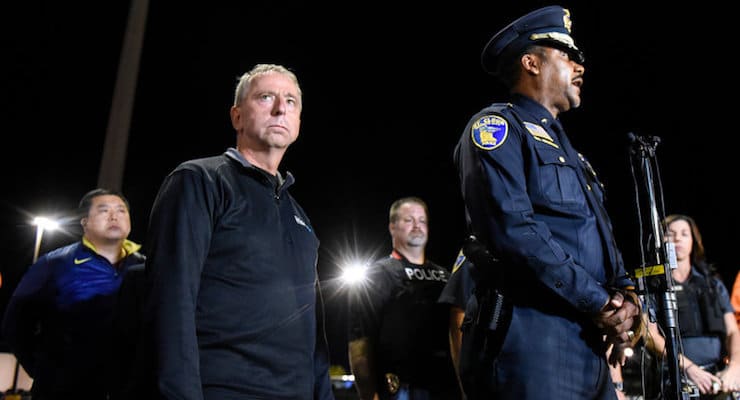 The Amaq News Agency, the media wing of the Islamic State (ISIS), claimed responsibility for a Somali man wounding eight people in a knife attack on Saturday at a mall in Minnesota. The man, who was wearing a private security uniform, was shouting "Allah" and asking at least one would-be victim if they were Muslim before he attacked at the Crossroads Center mall in St. Cloud.
"The executor of the stabbing attacks in Minnesota yesterday was a soldier of the Islamic State and carried out the operation in response to calls to target the citizens of countries belonging to the crusader coalition," the statement said.
The knife attack in St. Cloud, a community with a large unassimilated Somali population located about 60 miles (100 km) northwest of Minneapolis-St. Paul, comes at a time of heightened terror violence in the U.S. Five of the eight victims had been transported to St. Cloud Hospital, treated and released. All were expected to survive their injuries, none of which were life-threatening.
While authorities didn't identify the attacker, the Star Tribune of Minneapolis said the man's father identified him as Dahir A. Adan, 22. Speaking to the newspaper through an interpreter, Ahmed Adan, said his son was born in Africa and had lived in the U.S. for 15 years.
Later Sunday, Mayor David Kleis identified the off-duty officer as Jason Falconer, a part-time police officer in nearby Avon, Minn. Mr. Kleis said video footage of the shooting, which has not been released publicly, showed Officer Falconer confronting the attacker in a Macy's store and shooting him as he charged with a knife.
"For me watching it, it looked like a training video for what law enforcement should do," Mayor Kleis said.
Meanwhile, the Federal Bureau of Investigation has joined with local police in the invesigation.
"The FBI is actively engaged at the scene with the St. Cloud Police Department," the bureau said in a statement Sunday. "Law enforcement is in the process of ascertaining the facts as to what occurred last night."