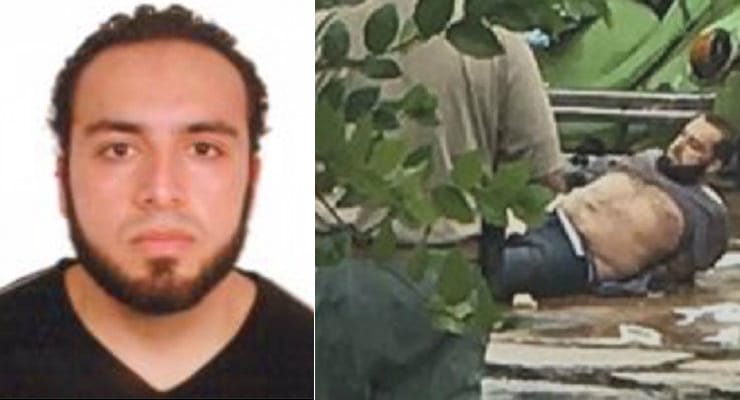 DEVELOPING: The suspect arrested after a shootout is Ahmad Khan Rahami, the terror suspect wanted in connection with the New York City and New Jersey bombings. The 28-year-old Afghan-born man was taken into custody in nearby Linden, New Jersey, after the Federal Bureau of Investigation (FBI) released a "Wanted" poster.
Rahami, a naturalized U.S. citizen, was wanted in connection with the Saturday night bombing in Chelsea, a prominently gay neighborhood in New York, as well as an explosion in Seaside Park, New Jersey, on Saturday morning and a foiled bomb attack Sunday night near a train station in Elizabeth, New Jersey.
Peter Bilinskas, an eyewitness to the capture, said that he saw a man [Rahami] walking down a street with a handgun in his hand when a police car pulled up next to him. The man opened fire and let loose 4-6 rounds at the police before he began running down the street with several police cars trailing behind him.
At least one officer was shot in the exchange of gunfire and was wearing a bulletproof vest, while another officer was shot in the hand. Elizabeth Mayor Christian Bollwage said county authorities told him the officers shot are expected to be okay. Rahami was also shot and injured during the incident and is currently received treatment by medical officials. Cameras captured him being loaded on a stretcher and put into an ambulance.
Following the explosion in Chelsea, New York–which injured 29 people on West 23rd Street at 8:30 p.m. on Saturday–police found a second, unexploded pressure cooker device four blocks away with wires and a phone attached. The device was placed in a plastic bag and is undergoing forensic reviews. Sources say the evidence indicates the devices were made by the same individual. Al Qaeda and Islamic State (ISIS) recruitment-propaganda magazines have instructed followers on how to build and detonate press cooker explosives such as those used in the Boston Marathon bombings.
"Today I believe we're going to find out that [the bombing] was influenced by foreign sources," Gov. Andrew Cuomo said Monday on "Fox & Friends."
Law enforcement authorities said the explosives relied on flip phones as their detonators and contained shrapnel via ball bearings and BBs.