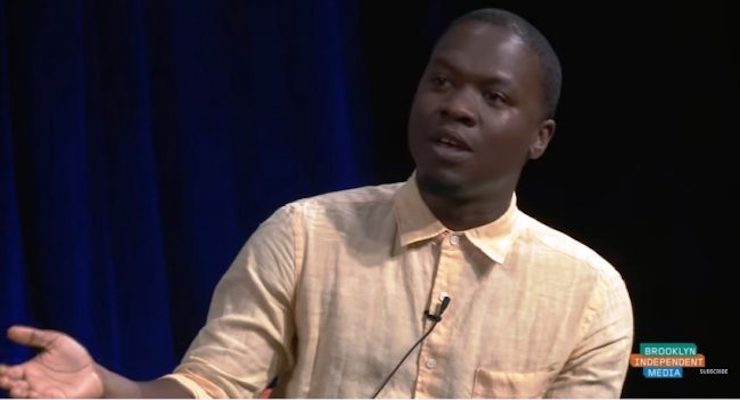 Juan Thompson, a St. Louis, Missouri native and former leftwing journalist has been arrested and charged in connection to the bomb threats against Jewish Community Centers. Thompson, a 31-year-old African American who used to write at The Intercept before being fired for fabrication, was charged with cyberstalking after allegedly making the bomb threats to frame his white ex-girlfriend.
Federal law enforcement officials have been investigating a total of 122 bomb threats at nearly 100 Jewish Community College schools, child care and other similar facilities in three dozen states, which began on Jan. 9. The Justice Department (DoJ) said he is responsible for all the bomb threats, which Big Media frequently speculated was due to the rise of alleged white nationalism under President Donald J. Trump. Now that it turned out not to be the case, the AP headline simply reads: "Arrest made in connection with threats to at least eight Jewish community centers nationwide".
[social-media-buttons]
While at The Intercept, Thompson fabricated several quotes and created fake email accounts to impersonate people, including one by the Intercept's editor-in-chief, Betsy Reed. One of the stories involved Dylann Roof, the Charleston, South Carolina, church shooter.
According to a federal complaint, the Thompson and the woman broke up last summer. The very next day, her boss received an email claiming to be from a national news organization that claimed she had been pulled over for driving drunk. Authorities would not confirm that it was in fact the same Juan Thompson formerly with the intercept, but his tweets confirm it.
Know any good lawyers? Need to stop this nasty/racist #whitegirl I dated who sent a bomb threat in my name & wants me to be raped in jail. pic.twitter.com/B1IU0RkNCZ

— Juan M. Thompson (@JuanMThompson) February 24, 2017
The @SecretService visited me looked at my tweets, questioned my politics b/c some awful white woman I date reported me. I won't be silenced

— Juan M. Thompson (@JuanMThompson) February 27, 2017
The Intercept released a statement in response:
"We were horrified to learn this morning that Juan Thompson, a former employee of the Intercept, has been arrested in connection with bomb threats against the ADL and multiple Jewish Community Centers in addition to cyberstalking," it reads. "These actions are heinous should be fully investigated and prosecuted. We have no information about the charges against Thompson other than what is included in the criminal complaint. Thompson worked for the Intercept from November 2014 to January 2016, when he was fired after we discovered that he had fabricated sources and quotes in his articles."
[social-media-buttons]