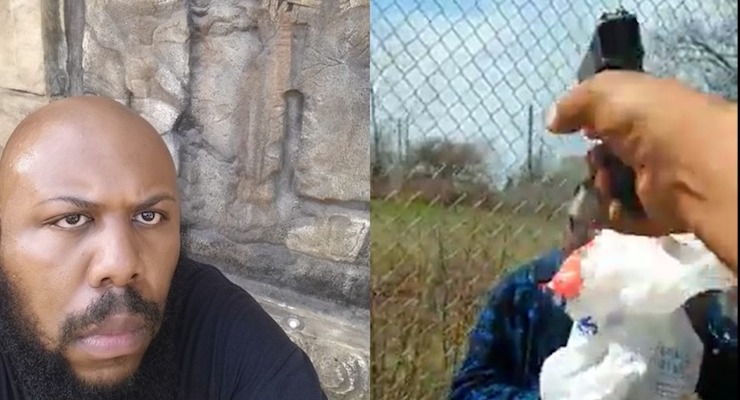 (UPDATE: Steve Stephens, the "Facebook killer" who sparked a multi-state manhunt after he shot and killed an elderly Cleveland man on Facebook Live, killed himself Tuesday morning in Erie County as cops closed in, Pennsylvania State Police said on Facebook. — READ MORE)
[brid video="133441″ player="2077″ title="Elderly Man in Cleveland Shot Killed on Facebook Live WARNING GRAPHIC"]
Cleveland Police are searching for a man identified as Steve Stephens who shot and killed a 74-year-old man on Facebook Live under the username "Stevie Steve." The horrific video was available on social media for at least two hours before his page was taken down.
The shooting, which was posted to Facebook on Sunday, was confirmed by police as legitimate and took place at 635 East 93rd Street. In the video, Stephens asks the elderly man before shooting him if he knows a girl who appears to have been his girlfriend and will go unnamed at this time.
"She's the reason this is about to happen to you," he says before pulling the trigger.
Stephens, who claimed to have killed 15 other people, took to Facebook to blame the shootings on the woman.
He wrote, "three years I spent with this bitch … I wish we never met."
Cleveland Police said in a statement that Steve Stephens is 6'1 and weighs 244 pounds, with a bald head and a full beard, wearing dark blue and grey or a black striped polo shirt. He is driving a white or cream colored SUV. They locked two hospitals near the shooting and Cleveland State University.
"Suspect did broadcast the killing on Facebook Live and has claimed to have committed multiple other homicides which are yet to be verified," CPD said. "Armed and dangerous. If seen call 9-1-1. Do not approach."