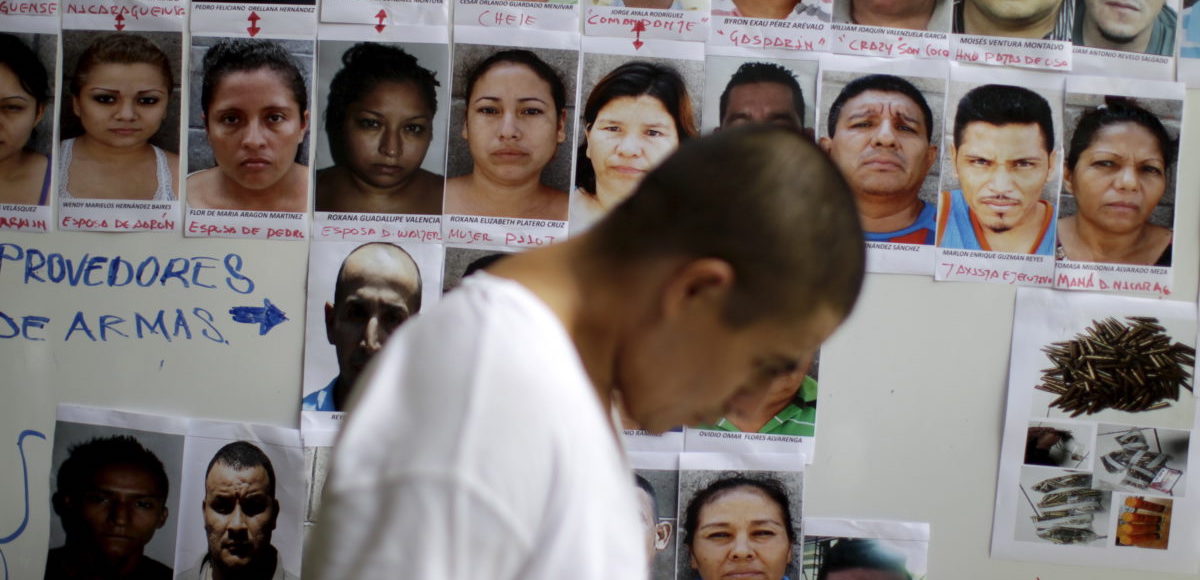 A member of La Mara Salvatrucha, or MS-13, was sentenced to two consecutive sentences of life in prison for racketeering and multiple violent crimes. Raul Ernesto Landaverde-Giron, aka "Humilde," and "Decente," 28, of Silver Spring, Maryland, was convicted by a federal jury on March 14, after a three-week trial.
U.S. District Judge Peter J. Messitte handed down the sentence for murder in aid of racketeering; conspiracy to commit murder in aid of racketeering; using, carrying and discharging a firearm during a crime of violence; and murder resulting from the use, carrying and discharging of a firearm during a crime of violence.
MS-13 is transnational criminal organization composed primarily of immigrants or descendants from El Salvador. Evidence presented at trial showed that branches or "cliques" of MS-13, one of the largest street gangs in the U.S., operate throughout Prince George's County, Montgomery County, and Frederick County, Maryland.  Landaverde-Giron was a member of the MS-13 Normandie Locos Salvatrucha Clique.
On November 30, 2013, Landaverde-Giron and two other Normandie Clique members murdered an individual in Frederick, Maryland, who had fled El Salvador to escape a "greenlight" imposed by MS-13 members in El Salvador.
More severe violations of MS-13 rules — for example, cooperating with law enforcement — could result in a greenlight, or an order to be killed. One of the principal rules of MS-13 is that its members must attack and kill rivals, known as "chavalas," whenever possible.
A co-conspirator recognized the victim in Frederick, and a Normandie Clique members called an MS-13 leader in prison in El Salvador to confirm the greenlight was still in effect. Then, a co-conspirator lured the victim to a wooded area in Frederick, where he shot the victim in the head.
Landaverde-Giron and another co-conspirator stabbed the victim in the face and neck. For his loyalty, or "respect," Landaverde-Giron was promoted within the Normandie Clique for his participation in this murder.
This case is part of Project Safe Neighborhoods (PSN), a program reinvigorated by Attorney General Jeff Sessions in 2017 as part of the Justice Department's renewed focus on targeting violent criminals.
Mr. Sessions instructed U.S. Attorney's Offices to work in partnership with federal, state, local, and tribal law enforcement and the local community to develop effective, locally-based strategies to reduce violent crime.
Landaverde-Giron pleaded guilty today to illegally reentering the United States after having been deported, and was sentenced to six months in prison.  Landaverde-Giron has been detained since his arrest.