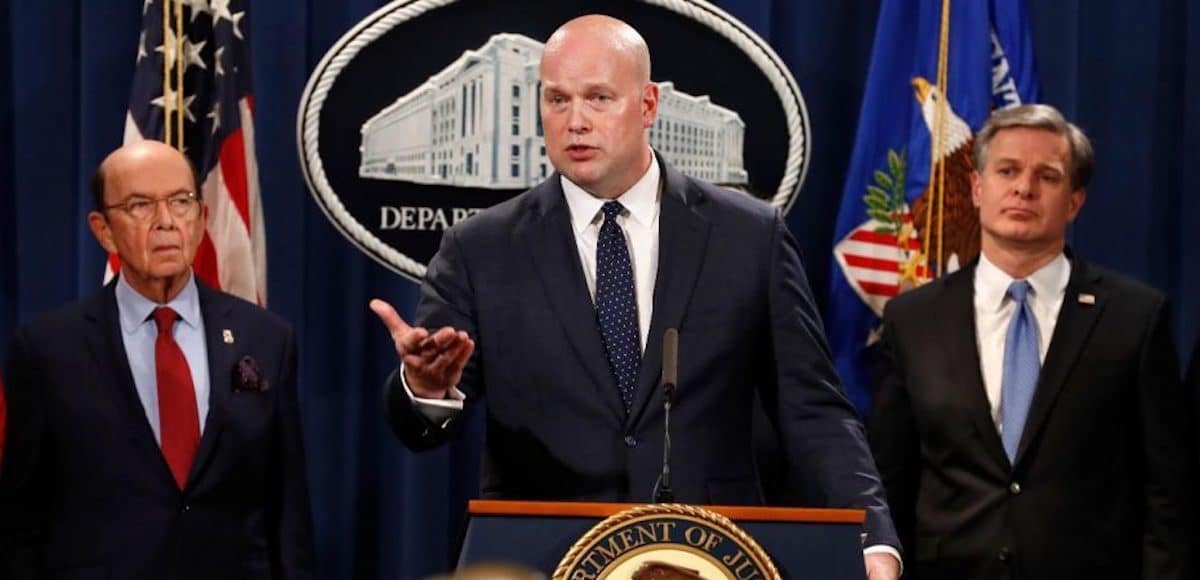 Federal grand juries have returned indictments against Huawei, its CFO Wanzhou Meng, several affiliates, and one of its subsidiaries here in the United States.
Acting Attorney General Matthew G. Whitaker announced a grand jury in Seattle has returned an indictment alleging 10 federal crimes by two affiliates of Chinese telecommunications conglomerate Huawei Technologies.
Further, he also announced a grand jury in the Eastern District of New York returned a 13-count indictment alleging additional crimes committed by Huawei, its CFO, its affiliate in Iran, and one of its subsidiaries Huawei Device Co. USA.
The criminal activity alleged in this indictment, which has been assigned to U.S. District Judge Ann M. Donnelly, goes back at least 10 years and goes all the way to the top of the company.
"Today we are announcing that we are bringing criminal charges against telecommunications giant Huawei and its associates for nearly two dozen alleged crimes" Acting Attorney General Matthew G. Whitaker said. "As I told Chinese officials in August, China must hold its citizens and Chinese companies accountable for complying with the law."
Huawei is the world's biggest supplier of network gear used by cellular phone and Internet companies. The charges include bank fraud, conspiracy to commit wire fraud and violating the International Emergency Economic Powers Act.
According to the indictment, in 2012 Huawei began a concerted effort to steal information about a robot that T-Mobile used to test mobile phones, all part of an effort to build their own.
Huawei's engineers allegedly violated confidentiality and non-disclosure agreements with T-Mobile by secretly taking photos of the robot, measuring it, and stealing a piece of it.
"For years, Chinese firms have broken our export laws and undermined sanctions, often using U.S. financial systems to facilitate their illegal activities," Commerce Secretary Wilbur Ross said. "This will end. The Trump Administration continues to be tougher on those who violate our export control laws than any administration in history. "
The federal government alleges Huawei became aware of the government's investigation in 2017, and along with its subsidiary Huawei USA tried to obstruct the investigation by moving witnesses with knowledge of Huawei's Iran-based business to the People's Republic of China.
The indictment further alleges Huawei tried to conceal and destroy evidence of Huawei's Iran-based business located in the United States.
In December 2018, Canadian authorities arrested Meng in Vancouver on a provisional arrest warrant. The U.S. government is now seeking Meng's extradition.