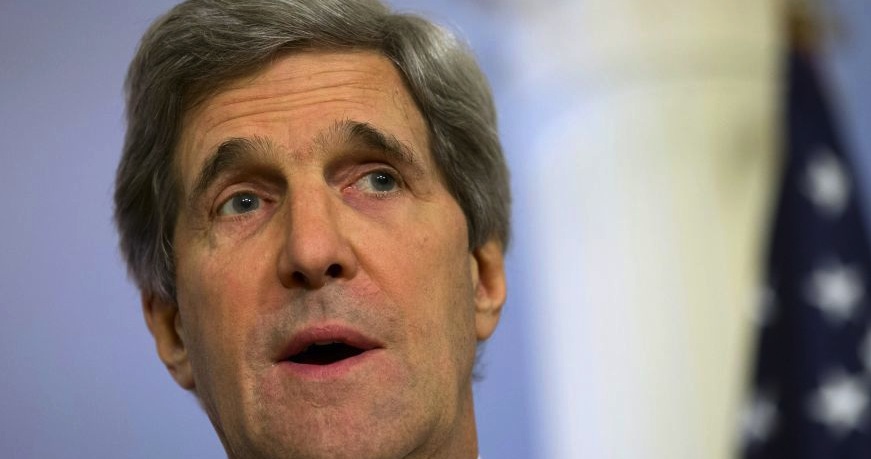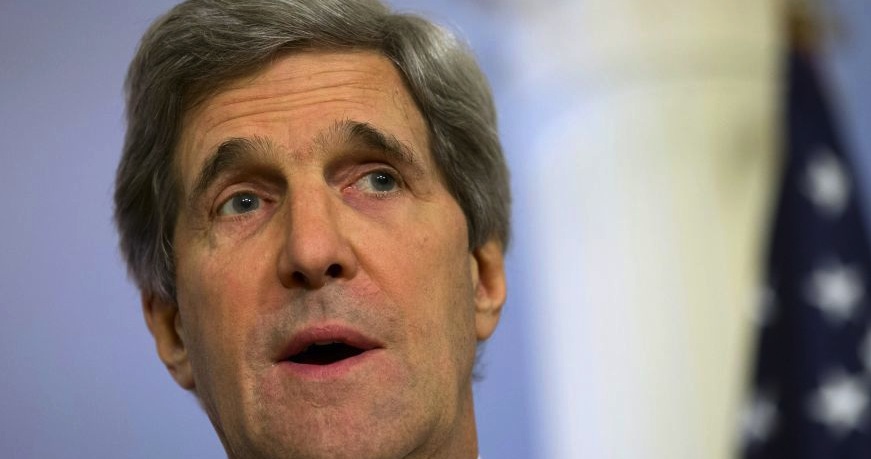 Secretary of State John Kerry suggested Wednesday that Edward Snowden, the fugitive whistleblower who leaked details of NSA spying programs, should "man up and come back to the United States."
Kerry's comments came after a recent interview with Snowden, during which he said he didn't plan to take refuge in Russia. According to his version of the story, he was forced to go there because the United States decided to "revoke my passport."
When asked in an interview about Snowden's comments on NBC's "Today" show, Kerry left nothing to the imagination regarding his feelings toward the leaker. "Well, for a supposedly smart guy, that's a pretty dumb answer, after all."
Edward Snowden was a former analyst at the NSA security contract company, Booze Allen. He leaked NSA documents to the media, sparking a debate over the Fourth Amendment. Federal prosecutors filed a sealed criminal complaint back in June, 2013, charging him with espionage, theft and conversion of government property.
The Obama administration demanded Russia hand over the fugitive after charges were brought up by the Justice Department, but Vladimir Putin flatly refused. If U.S. officials want to try him for treason, they will have to coax him home.
"If Mr. Snowden wants to come back to the United States," Kerry said, "we'll have him on a flight today." Kerry said Snowden should "stand up in the United States and make his case to the American people."
Since Snowden leaked NSA secrets, there has been no consensus over the role he really played, or rather how much information he was truly privy to during his time at Booze Allen. While some say Snowden was a low-level analyst, who didn't have access to the secrets he has claimed to know, others disagree. Snowden took a step further in his last interview, claiming he was actually a trained spy.
In his interview with NBC anchor Brian Williams, a portion of which was broadcast Tuesday, Snowden said he was "trained as a spy" and argued that he had a much larger role in U.S. intelligence than the government has acknowledged. "I was trained as a spy in sort of the traditional sense of the word, in that I lived and worked undercover overseas," he said.
Kerry said, "A patriot would not run away. … He can come home but he's a fugitive from justice."
"Let him come back and make his case," Kerry added. "If he cares so much about America and he believes in America, he should trust the American system of justice."
"I think he's confused," Kerry said. "I think it's very sad. But this is a man who has done great damage to his country."