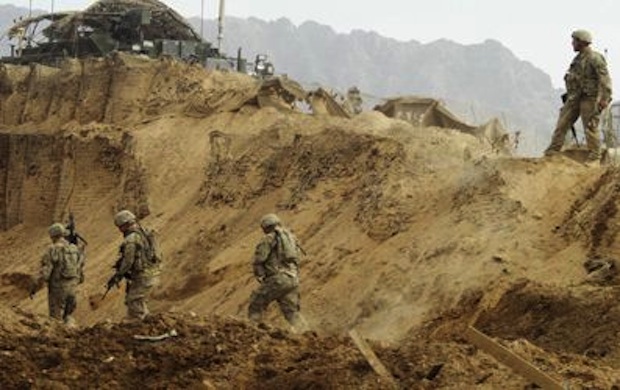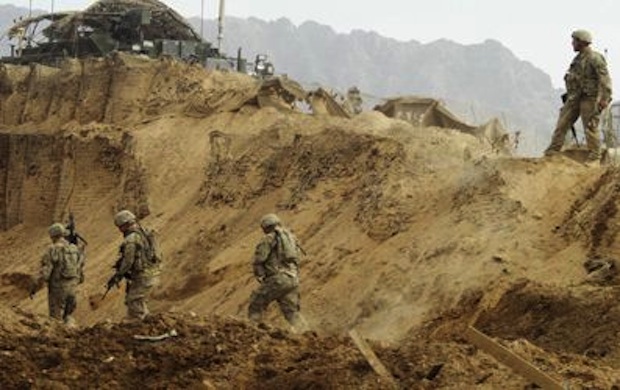 Five Special Forces soldiers were killed in Afghanistan in what has been reported as a possible friendly fire incident in the southern region on Monday.
A senior Defense Department official told Fox News Tuesday that the troops were killed after they called in air support from a B-1 bomber. The request for air support was made after they had come into contact with enemy forces.
A NATO statement confirmed earlier Tuesday mentioned the deaths of soldiers, but did not mention any other details. That is nothing new, as it is standard policy for the home country to identify and report their causalities.
"The casualties occurred during a security operation when their unit came into contact with enemy forces," the statement from NATO's International Security Assistance Force read. "Tragically, there is the possibility that fratricide may have been involved. The incident is under investigation. Our thoughts are with the families of those killed during this difficult time."
People's Pundit Daily could not independently verify the report, but if it is true, then it would be one of the most cases of friendly fire ever to have occurred throughout the 14-year Afghan war. One of the worst came in April 2002 when four Canadian soldiers were killed when an American F-16 dropped a bomb on them near a night firing exercise in the southern Kandahar province.
The Taliban claimed responsibility for the attack. A Taliban spokesman, Qari Yousef Ahmadi, said a battle took place on Monday night between foreign troops and Taliban fighters in the Arghandab district. Ahmadi claimed a "huge number" of NATO soldiers were killed or wounded. However, the Taliban are known for both exaggerating their claims and taking credit for deaths they are not truly responsible for causing.
A senior police official in southern Zabul province said the coalition soldiers may have been killed when they called in for close air support.
Provincial police chief Gen. Ghulam Sakhi Rooghlawanay said Afghan and NATO troops conducting a joint operation in the area's Arghandab district early Monday came under fire by the Taliban.
"After the operation was over on the way back, the joint forces came under the attack of insurgents, then foreign forces called for an air support. Unfortunately five NATO soldiers and one Afghan army officer were killed mistakenly by NATO air strike," Rooghlawanay said.
There was no way to independently confirm either Rooghlawanay's or the Taliban's claims.
The deaths bring to 36 the number of NATO soldiers killed so far this year in Afghanistan, with eight service members killed in June. More than two-thirds of all American casualties resulting from the Afghanistan conflict have been under President Obama. The highest number of American fatalities recorded in a single incident occurred on August 6, 2011, in which a transport helicopter was shot down killing 30 Americans, including 22 Navy SEALs,
All U.S. combat troops are scheduled to be withdrawn from the country by the end of this year.