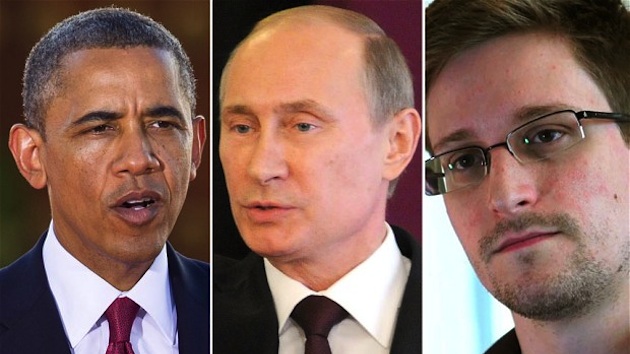 Edward Snowden, the Booz Allen contractor who leaked details about the NSA spying programs, will be allowed to stay in Russia through the end of July 2017. The Kremlin granted another three-year residence permit, his lawyer said Thursday, allowing Snowden to avoid U.S. prosecution.
Snowden had previously received temporary residency from Russia that expired on August 1, but has not recieved asylum, which is granted through a completely different procedure.
Snowden made international headlines last year when he leaked details of the NSA phone and Internet surveillance programs, most notably Prism, to reporters from The Guardian and The Washington Post.
Following publication of the initial articles based on the leaks, Snowden flew from his home in Hawaii to Hong Kong, where he gave an interview to the Guardian revealing his identity before flying on to Russia.
The Obama administration has repeatedly called for Snowden to be returned to the United States, where he faces arrest and prosecution, but Russian President Vladimir Putin has snubbed the U.S. president.
Snowden remains a large contributors to the recent tension between Russia and the U.S., but Crimea and Ukraine have dominated the news recently.
"I don't think there's ever been any question that I'd like to go home," Snowden said in a television interview in May. "Now, whether amnesty or clemency ever becomes a possibility is not for me to say. That's a debate for the public and the government to decide. But, if I could go anywhere in the world, that place would be home."
However, according to an April survey conducted by Rasmussen Reports, support in the U.S. for Snowden to receive amnesty so that he could return home, is low. While more voters believed he should be granted amnesty than previous surveys, just 24 percent supported that position, up from 21 percent measured in Dec. of 2013.
Analtoly Kucherena, an official who was quoted by the Russian news agency that broke the news, said Snowden is working in the information-technology field and that his holding a job was a key consideration in extending his residency. Though he did not give details of where he is working, the revelation raises the question of whether Snowden is now helping Russia in ways that would concern U.S. intelligence agencies further.
He also said Snowden is under the protection of a private guard service.