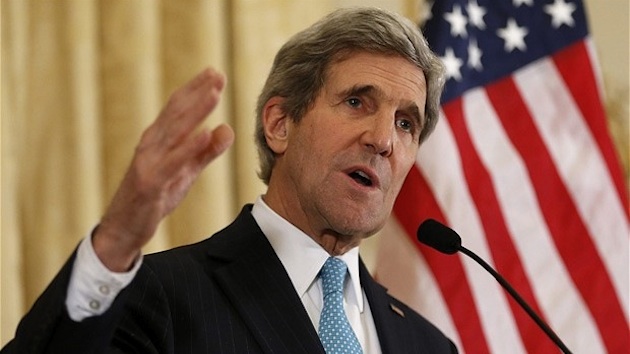 The United States has pledged an additional $212 million in immediate assistance to the Palestinians as part of an international effort to rebuild the Gaza Strip. The area, which serves as a haven for the terror organization Hamas, suffered extension damage after this summer's 50-day war.
U.S. Secretary of State John Kerry said the US aid to Palestine is necessary because the people in Gaza "need our help desperately — not tomorrow, not next week, but they need it now."
He announced the new money at a donor conference for the Palestinians in Cairo, Egypt.
In total, the Palestinians are seeking $4 billion in international aid have yet to publicly answer for the use of foreign funnels in the construction of terror tunnels underneath the Gaza Strip. Israel reassessed its mission after a vast network of tunnel structures were discovered beneath the Gaza Strip that connected Israel to Hamas havens. The tunnels were used for smuggling, kidnapping and the launching of attacks within Israeli border towns.
The concrete used to build the tunnels was the same composition as the concrete supplied by the West, including the United States, and a large amount was even traced back to Israeli aid. The U.N. largely ignored the discoveries, but Israel demanded any cease-fire negotiated must include a provision to allow the IDF to continue to dismantle the network.