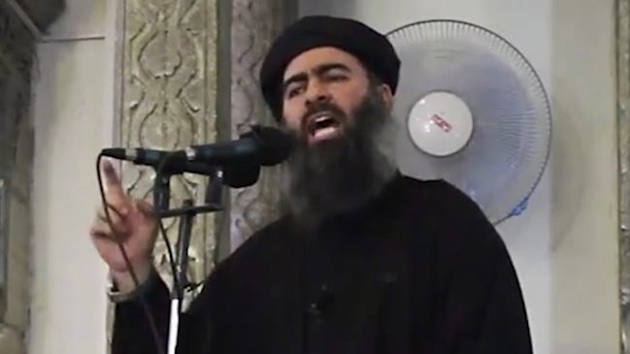 Lebanese officials claim authorities have detained a wife and son of the Islamic State's leader, Abu Bakr al-Baghdadi, while the two were using fake identification cards 10 days ago.
However, neither of the two officials would give any details about the woman who is believed to be one of the wives of al-Baghdadi, the terror group's reclusive leader, and the officials spoke on the condition of anonymity.
The announcement of the arrests comes as attempts to reach a prisoner-exchange deal between the country, ISIS, and Al Qaeda's Nusra Front, who are holding more than 20 Lebanese soldiers, hit a snag Monday night. The Nusra Front threatened to kill one of the soldiers it is holding captive, and al-Baghdadi's wife could be used as a bargaining chip for Lebanese authorities in their effort to secure their troops' freedom.
A judicial official said the interrogation is being supervised by Lebanon's military prosecutor, Saqr Saqr, and also that a DNA test was conducted in order to confirm that the child is the son of the detained woman.
The Lebanese Daily As-Safir reported that they were detained near the border crossing with Syria. It also reported that the arrest was made in "coordination with foreign intelligence agencies."
Al-Baghdadi's first wife is believed to be Iraqi citizen Saja al-Dulaimi, who was reportedly held by Syrian authorities and freed in a prisoner exchange with the Nusra Front earlier this year.