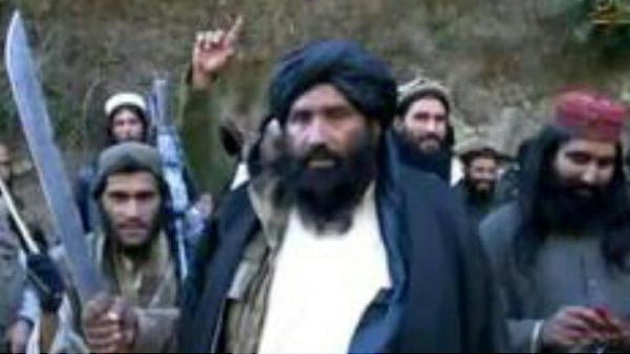 A former Gitmo detainee released by the Obama administration established the first Islamic State (ISIS) base in Afghanistan, according to numerous reports. Mullah Abdul Rauf, a former Taliban commander and prisoner at Guantanamo Bay, is now in charge of recruiting members of the Afghanistan Taliban, and is even tapping tribal leaders that deal directly with the western-backed government.
"Many tribal leaders, jihadi commanders, some ulema [members of the religious council] and other people told me that Mullah Rauf had contacted them and invited them to join him," General Mahmood Khan, the deputy commander of the army's 215 Corps said.
Rauf, by all accounts, has been extremely successful, thus far.
General Khan, the head of the Afghan army unit responsible for the Helmand province, said those recruited by Rauf have been replacing white Taliban flags with the black flag of ISIS, left and right. He said they were trying to win popular support for ISIS among these groups, because they were "preparing to fight" in the spring.
The news comes less than a day after President Obama released five Gitmo detainees against the wishes of both Congress and the American people. PPD recently examined public opinion on the issue over the years since 9/11, and found that closing Guantanamo Bay in consistently a far left position only. Yet, President Obama continues to move closer to fulfilling his 2008 campaign promise, releasing another 6 Gitmo detainees just in December, alone.
Now, of those just released, four of the five prisoners — Al Khadr Abdallah Muhammad Al Yafi, Fadel Hussein Saleh Hentif, Abd Al-Rahman Abdullah Au Shabati, and Mohammed Ahmed Salam — are being sent to Oman. The fifth, Akhmed Abdul Qadir, was transferred to Estonia, which marks the first time either country has accepted former Guantanamo detainees from the United States.
"We are committed to closing the detention facility. That's our goal and we are working toward that goal," said Ian Moss, a spokesman for the U.S. State Department on Guantanamo issues.
All five were captured in Pakistan, detained by the U.S. on suspicion of being al Qaeda fighters, and were held for nearly 12 years before they were cleared for release in 2009, immediately after President Obama took office. According to documents obtained by the government watchdog group Judicial Watch, which were shared with PPD, Rauf was designated to have the same risk level and intelligence level as several of the five just released.
The documents state Rauf "was in a position to have extensive knowledge of the opium trade in Afghanistan," which Afghan military officials say are now being put to use by the Islamic State, adding to their already-lucrative kidnapping and black-market oil ventures.
Nearly 30 prisoners were resettled in third-party countries last year as part of Obama's renewed push to close the detention center, despite the high rate of "return to the battlefield" former Gitmo detainees have demonstrated. U.S. intel officials recently told PPD upwards of 30 Guantanamo Bay detainees released by the Obama administration in the last two to three years have joined the Islamic State, while the overall percentage is conservatively estimated to be 30 percent.
"It's clear that we need a time out," Sen. Kelly Ayotte (R-NH) said at a press conference. "Now is not the time to be emptying Guantanamo."
A few weeks ago, Judicial Watch uncovered documents revealing a $5 million reward for information on the whereabouts of a Saudi national named Ibrahim al-Rubaysh, an al Qaeda operative who had been freed from Gitmo a few years ago. The U.S. government has now put al-Rubaysh on a global terrorist list.
Meanwhile, all five of the Gitmo detainees released early Thursday morning — when Americans were asleep — were from Yemen, the stronghold of the very group that claimed responsibility for the Paris terror attack on Charlie Hebdo last week.