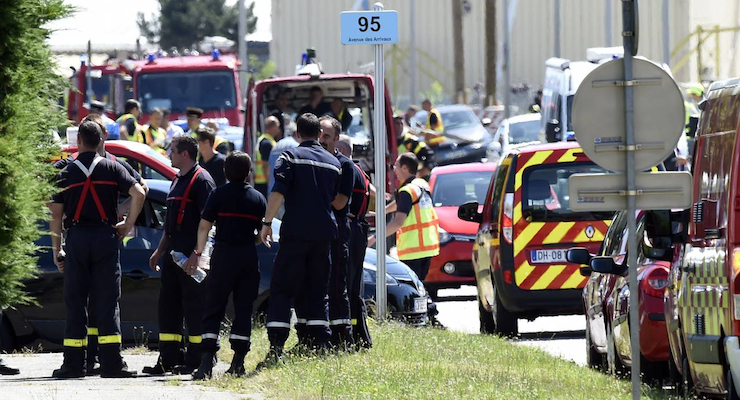 Authorities found a severed head in a U.S.-owned industrial gas factory in southeastern France, which was targeted in a terror attack on Friday morning, The Wall Street Journal reported and French officials confirmed.
The facility is operated by Air Products and Chemicals, an American company, and is located in the industrial town of Saint-Quentin-Fallavier.
The decapitated body was found by two officers along with an inscription written in Arabic, French President François Hollande told a news conference in Brussels. The Interior Ministry said Yassine Salhi, 35, who had previously been under surveillance by French intelligence services from 2006 to 2008 and is believed to have links to Islamist groups, has been detained in connection with the attack.
Witnesses said they heard an explosion around 10 a.m. on Friday. Mr. Hollande said a vehicle drove into the plant with an intent to "provoke an explosion." The president said the driver of the car might have been accompanied by someone else.
"The attack is terrorist in nature," Mr. Hollande said, adding that two people were injured. "We must carry our values and never give in to fear."
Read More from The Wall Street Journal