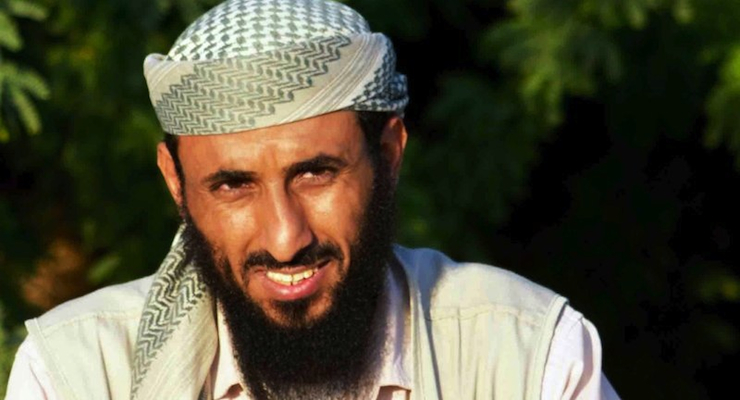 Al Qaeda in the Arabian Peninsula (AQAP) said early Tuesday that their leader, Nasir al-Wuhayshi, was killed in a U.S. drone strike in Yemen. Wuhayshi, a Yemeni-born jihadist and one of Osama bin Laden's closest associates, was confirmed dead by the terror group's media wing.
They said in a video statement that his deputy, Qassim al-Rimi, had been named to take his place as al Qaeda's second-in-command, , and vowed to continue to wage war on America and Americans in the region.
"Our Muslim nation, a hero of your heroes and a master of your masters left to God, steadfast," senior jihadist Khaled Batrafi said in the video. "In the name of God, the blood of these pioneers make us more determined to sacrifice."
"Let the enemies know that the battle is not with an individual," Batrafi continued, adding "the battle led by crusaders and their agents is colliding with a billion-member nation."
U.S. officials from both the State and Defense Departments have yet to respond to a request for comment or confirmation. However, a counter-terrorism source who tracks social media accounts tied to al Qaeda and ISIS told Fox News late Monday that a credible account based in Yemen was reporting that al-Wuhayshi had been killed in the CIA strike and al-Rimi was AQAP's new leader.
"If confirmed, the death of AQAP's leader is a major blow to Islamist terrorists who are plotting daily to attack America," Rep. Michael McCaul, R-Texas, the chairman of the House Homeland Security Committee, said Monday.
The death of al-Wuhayshi follows the killing of senior military leader Nasr al-Ansi, the public face of the video in which the group took credit for the Charlie Hebdo attack in Paris, religious zealot Ibrahim al-Rubish and other top operatives.
Wuhayshi, a former personal secretary to Usama bin Laden, was 1 of 23 al Qaeda terrorists who broke out of a detention facility in Yemen's capital, Sanaa, in February 2006. In 2009, al-Wuhayshi announced the creation of AQAP, and al-Qaeda promoted him to the position of general manager of operations in 2013.
Despite the temporary victory and, because of the nature of Islamic terrorism, U.S. officials still believe AQAP to be the group most capable of attacking the homeland. First, intelligence officials believe that Ibrahim Hassan al-Asiri, the group's top bomb-maker, is still be alive and has designed bombs that slipped past security on three separate American-bound airplanes. Second, the new leader of AQAP, al-Rimi, is thought to be the brains behind a series of attacks that prove his capabilities.
Officials believe al-Rimi orchestrated a foiled yet deadly plot to mail bombs to the United States, as well as multiple attacks against Yemen's U.S.-backed government. In writings and videos, he vowed to topple the pro-West Sanaa government that was toppled by Shiite rebels backed by Iran, and strike America in the homeland.