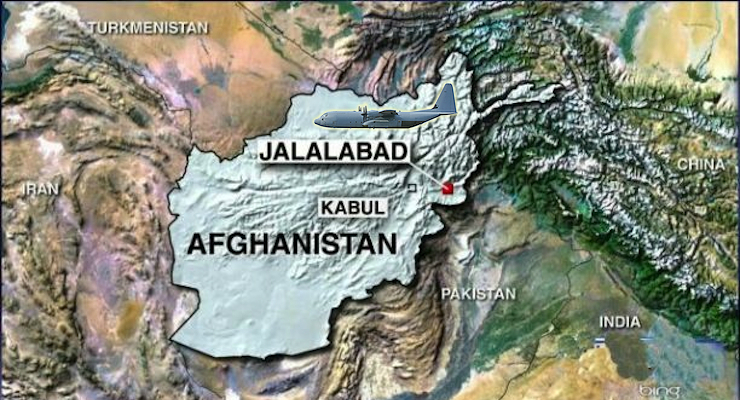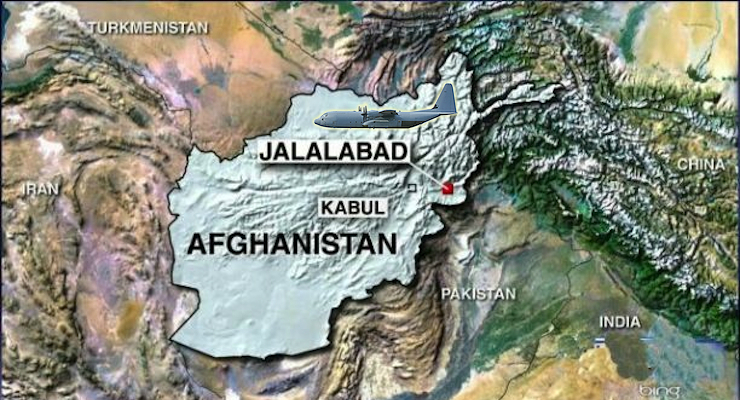 The Taliban is taking credit for a C-130 crashing in Afghanistan Thursday night, killing 11 people, including six US service members and five contracted civilians. The Pentagon would not confirm which branch of the U.S. military–the Air Force or Marine Corps–was flying the C-130, which crashed in Jalalabad.
There was no official explanation offered as a cause for the crash, but a source tells PPD that the evidence thus far "makes it more than likely that hostile fire took down this aircraft." However, U.S. officials vehemently denied that to be the case and said there is no evidence to support the Taliban's claim. There are about 1,000 coalition forces in eastern Afghanistan, including U.S. and Polish forces as well as about 40,000 Afghan troops, according to NATO.
The U.S. has about 9,800 troops in Afghanistan, a number President Obama plans to decrease by the end of the year despite recent violence. Afghan forces continue to clash with Taliban fighters in the northern city of Kunduz, and the government said they had cleared Kunduz in an overnight operation. The insurgents deny the city had been retaken, putting them again at odds with U.S.-led coalition claims.
Kunduz is both strategically and symbolically significant, as the city was the first urban center to fall to the Taliban since the 2001 invasion. With the help of Afghan, U.S., and NATO Special Forces, the Afghan army returned to kick in the door and is on the verge of retaken the city, as parts are already under coalition control.