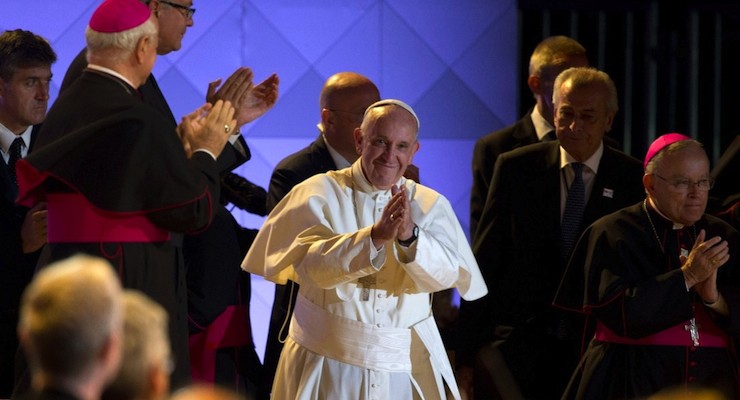 VATICAN CITY (PPD/AP) — The Vatican fired a gay priest who came out on the eve of a big meeting of the world's bishops to discuss Catholic Church outreach to gays, divorcees and traditional Catholic families. Monsignor Krzyzstof Charamsa, previously a mid-level official in the Vatican's doctrine office, said in a newspaper interview published in Italy and Poland Saturday that he was happy and proud to be a gay priest.
But that wasn't the end to his public announcement. Charamsa also shockingly admitted he was in love with a man whom he identified as his boyfriend.
Coming out of monsignor Krzysztof #Charamsa "I'm #gay and I have a partner" #coraggio http://t.co/dZS8HtjxmP

— Hedwig Zeedijk (@hedzed) October 3, 2015
Vatican spokesman Rev. Federico Lombardi said in a statement Saturday Charamsa's public statements were "serious and irresponsible," particularly since he decided to come out on the eve of the synod. Rev. Lombardi added that he could no longer continue working at the Vatican or its pontifical universities. Yet, despite Vatican dismissal and openly admitting to having a same-sex relationship, Charamsa remains a priest.
However, though Pope Francis is already beginning to hear criticism from voices on the American left and the liberal wing of the Catholic Church, overall he has opened doors in the church to gays and others that had previously been closed. During the pope's historical trip to the U.S., he reportedly held a private meeting with a gay couple just one day before meeting with defiant Kentucky clerk Kim Davis and her husband.