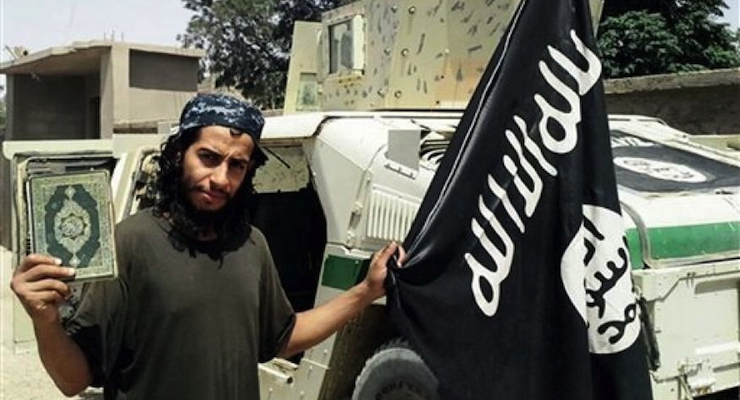 BREAKING — Abdelhamid Abaaoud, 27, the  suspected mastermind of last Friday's Paris terror attacks that killed 129 people, was killed in a raid in Saint Denis on Wednesday. Abaaoud, who bragged that he could always stay one step ahead of Western intelligence frequently on social media, was killed along with his cousin after she blew herself up.
The mastermind, which should really be swapped with ringleader, had been linked to a string of thwarted attacks in the West, including the plot to kill passengers on a Paris-bound high-speed train in August, which three young Americans foiled. He was identified from skin samples after the Saint-Denis raid, the French prosecutor's office reported Thursday.
Abaaoud had claimed he successfully moved back and forth from Europe to Syria coordinating terror attacks, and narrowly escaped a January police raid in the Belgian city of Verviers. "Allah blinded their vision and I was able to leave… despite being chased after by so many intelligence agencies," he told the ISIS magazine Dabiq.
Police say they launched Wednesday's operation after receiving information from tapped phone calls, surveillance and tipoffs suggesting that Abaaoud was holed up in the apartment. Eight other people were arrested.
Speaking at a press conference on Wednesday, François Molins, the Paris prosecutor in charge of the investigation into the Paris terror attacks said the second body found after this morning's raid on a suspected terrorist hideout could not yet be identified. However, citing two senior European intelligence officials, the Washington Post was reporting one of the bodies from the raid in Saint Denis was Abaaoud.