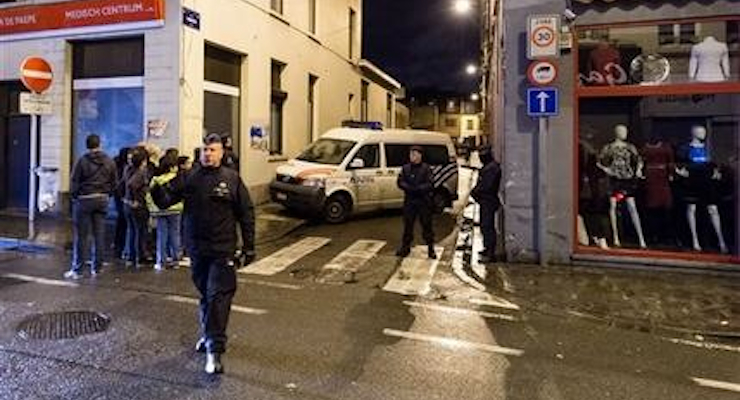 Prosecutors in Belgium have located and identified an apartment where the mastermind behind the Paris jihadists attacks hid after November 13, and where the attackers may have made their explosives.
In the apartment, which according to the BBC is located in Brussels' Schaerbeek district, police found traces of explosives and the fingerprint of Islamic terror fugitive Salah Abdeslam.
French and Belgium authorities said that Abdeslam returned to the apartment following the attacks, as he thought it to be the only safe place to hide. Investigators also believe that someone drove him there and dropped him off not far from the apartment just after the attacks. The apartment had also been rented under a false name. Prosecutors said that it would be difficult to determine the date of the fingerprint.
In a raid on the apartment on Dec. 10, police found explosive TATP (acetone peroxide) and handmade belts. Investigators believe the explosives were likely put into suicide belts in a hotel outside Paris before the Nov. 13 attacks, which claimed the lives of 130 people.