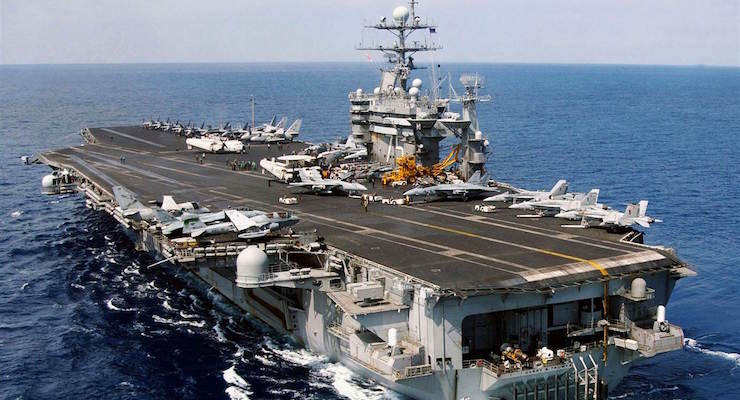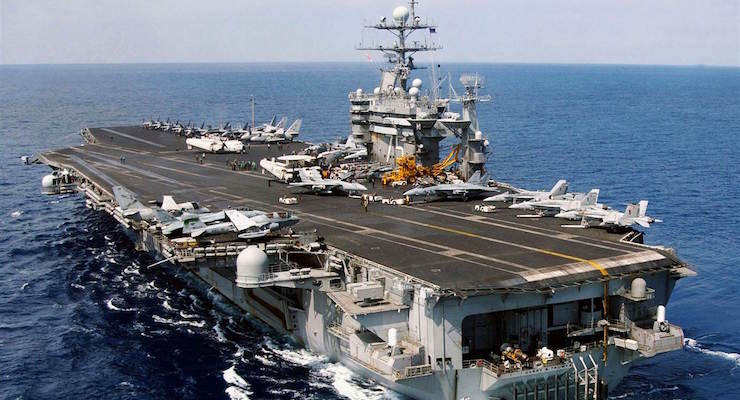 DEVELOPING: As many as 10 U.S. Navy sailors were detained Tuesday by the Iranian Islamic Revolutionary Navy (IRCGN) after at least one vessel became disabled and drifted into Iranian territorial waters, a senior military official confirmed. No reason was given for the vessel becoming incapacitated, but Pentagon officials said the incident happened near Farsi Island, which is located in the middle of the Persian Gulf.
The Pentagon said Secretary of State John Kerry has spoken with Iranian Foreign Minister Mohammed Javad Zarif, and that the U.S. has received assurances that all the sailors will be returned safely. Spokesman Peter Cook told The Associated Press that the boats were moving between Kuwait and Bahrain when the U.S. lost contact with them.
"We have been in contact with Iran and have received assurances that the crew and the vessels will be returned promptly," Cook said.
Cook said the naval vessels were moving between Kuwait and Bahrain when the U.S. lost contact with them.
"Today's episode in the Persian Gulf, where the Iranian military seized two American ships and are currently holding 10 of our sailors hostage is an absolute travesty and if we had real leadership in the White House, would not be tolerated," prospective candidate for U.S. Senate in Louisiana, retired Colonel Rob Maness said in a statement to PPD. "Unfortunately, this was the result of 7 years of American weakness abroad and a President who has routinely stood down to our enemies instead of facing them head-on."
This comes on the heels of an incident in late December when the IRCGN conducted what U.S. officials called a "highly provocative" live-fire rocket test next to the USS Harry S. Truman aircraft carrier.