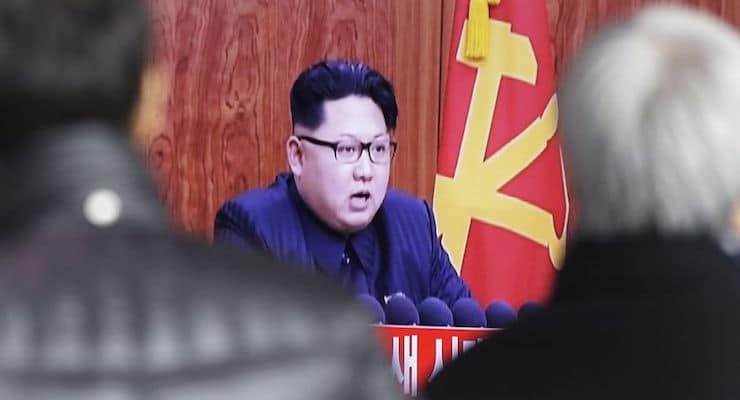 North Korea has fired a long-range rocket in what is being called by critics a banned missile test, the Associated Press reported. A South Korean official speaking on the condition of anonymity said the launch came from the North's west coast launching pad and was made between 9:30-9:35 a.m. local time.
Japan's NHK broadcaster reported that the Japanese government said the rocket passed over the southern Japanese island of Okinawa but no anti-missiles were fired. The launch Sunday follows North Korea's claim last month to have tested a hydrogen bomb and will likely draw more sanctions and condemnation in the United Nations.
The North Korean communist regime has said that plutonium and highly enriched uranium facilities at its main Nyongbyon nuclear complex are in operation.
Kim Jong Un, the leader of the oppressive leftwing communist regime, has overseen two of the North's four nuclear tests and three long-range rocket tests since taking over after the death of his father, dictator Kim Jong Il, in late 2011. However, Pyongyang claims its rocket launches are satellite missions, though the U.S., South Korea and others say they are a covert test of ballistic missile technology.