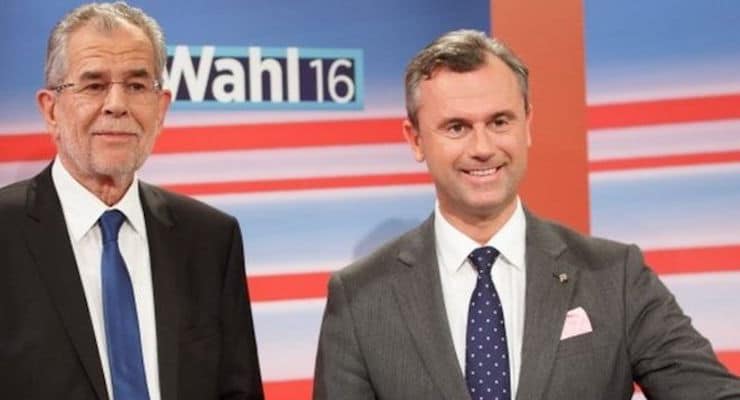 Austria's Constitutional Court ruled on Friday for a repeat of the country's recent presidential election, setting up a rematch between the Green Party candidate Van der Bellen and Freedom Party candidate Norbert Hofer.
Mr. Hofer was leading the polls when they closed on May 22, but wound up losing by some 30,863 votes, or less than a percentage point, after the roughly 700,000 mail-in ballots were counted. Reports of voter fraud and irregularities began to pour in via multiple districts.
During two weeks of hearings before the court, Hofer's Freedom Party challenged the results, arguing that the mailed in ballots were illegally handled in 94 out of 117 districts. The party also alleged that thousands of votes were opened early, and that some were counted by people unauthorized to do so.
"The challenge brought by Freedom Party leader Heinz-Christian Strache against the 22 May election… has been upheld," Gerhard Holzinger, head of the Constitutional Court said. "The decision I am announcing today has no winner and no loser, it has only one aim: to strengthen trust in the rule of law and democracy."
In its ruling overturning the election results, the high court said that election rules were broken in a way that could have altered the result of the contest, even though they found no definitive proof the results were manipulated. This marks the first time an election in Austria has been re-run since 1945. It will likely be held in September or October.