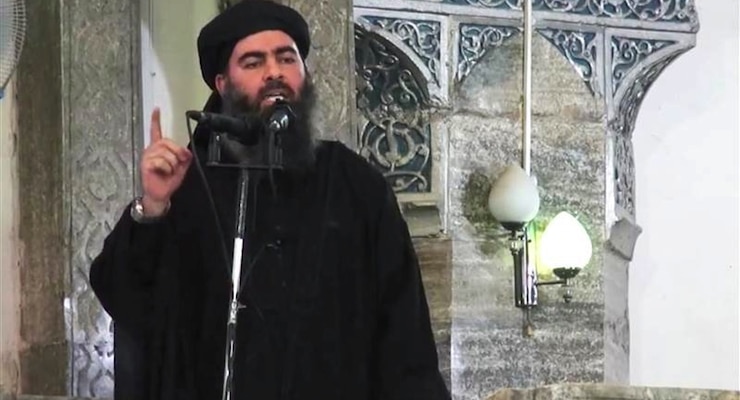 The Islamic State (ISIS) terror group claimed responsibility for the attack in Nice, France that killed 84 people gathered for fireworks on Bastille Day. While the claim couldn't be independently confirmed, France's top law enforcement official said authorities believe the attacker had been "radicalized."
French Interior Minister Bernard Cazeneuve said Saturday that the suspect, who has been identified as 31-yeard old Tunisian-born Mohamed Lahouaiej Bouhlel, "seems to have become radicalized very quickly."
"These are the first elements that our investigation has come up with through interviews with his acquaintances," he saud in Paris. "We are now facing individuals who are responding positively to the messages issued by the Islamic State without having had any special training and without having access to weapons that allow them to commit mass murder."
ISIS called Bouhlel a "solider" of the group but did not refer to him by name. The claim, which was pushed on social media by an ISIS-affiliated news outlet, was made by a security member with the group. Bouhlel plowed a 19-ton truck into a crowd of people gathering to watch fireworks on Thursday night.
Until the claim was made, details surrounding Bouhlel have emerged that indicate a mentally troubled man with a temper and little interest in Islam. However, the hijackers behind the September 11, 2001 terror attacks didn't exude Islamic obedience and even spent time at strip clubs. It's is still not clear whether he was acting alone, but Paris prosecutor's office said Saturday that five people are in custody following the attack, including his ex-wife.
The remaining identities of most of those brought into custody were not clear.
The Nice attack occurred as France gets ready to head into an election next year, and the deeply unpopular French President François Hollande is facing multiple challengers from within his Socialist Party and from the right-wing Republicans and National Front.
In an open letter published on the Nice Matin newspaper's website, regional council President Christian Estrosi–a member of France's opposition Republicans–described the country's current leadership as "incapable." He revealed that he had put in a request for an increased police presence to reinforce Nice ahead of the display, but was told there was no need.