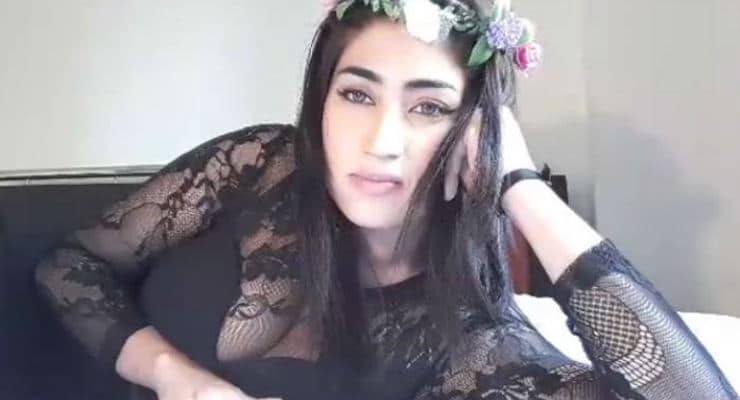 Waseem Baloch, the brother of "Pakistan's Kim Kardashian" Qandeel Baloch, says he's "proud" he killed his sister, claiming he did it because "girls are born to stay home."
The 25 year-old social media star Qandeel was the victim of a Muslim honor killing, strangled Friday at her family home in the city of Multan in the Pakistani province of Punjab. Baloch, her brother, was arrested and a short period during which he attempted to run. In his confession video, he not only didn't show remorse or regret, but touted his crime as a good deed done.
"I am proud of what I did. I drugged her first, then I killed her," Baloch told CNN. "She was bringing dishonor to our family."
Qandeel Baloch became a social media sensation for posting defiant, sexual and increasingly political, videos on YouTube and Facebook. She called herself as a "modern day feminist" and had 750,000 followers on Facebook. Her brother said it was "too much" to see his friends share her pictures and video clips. Thus, killing his sister was a better decision than killing himself.
Qandeel was buried Sunday.
"I planned this after her scandal with the mufti and was waiting for the right time," he says.
The incident he is referring to was when Qandeel made headlines for posting selfies on her Instagram account with Mufti Abdul Qavi, a senior member of the clergy. For Waseem, this was "the end of it."
"I planned this after her scandal with the mufti and was waiting for the right time," he said, adding that he brought honor to his family earned his place "in heaven."
"Girls are born to stay home and follow traditions. My sister never did that."
Pakistan's Prime Minister, Nawaz Sharif, has vowed to address the increasing problem of honor killings. However, critics say his actions speak louder than his words and the problem has always been present. It only appears to be occurring more frequently because it is only now being highlighted by mainstream media outlets.
"There is no honor in honor killing, in fact there can be nothing more degrading than to engage in brutal murder and to refer to it as honor," he said in a press statement six months ago.
On the list of 145 countries featured in the World Economic Forum's 2015 Gender Gap Report, Pakistan is second to last with regards to gender disparity.
According to the Independent Human Rights Commission of Pakistan, violence against women is rampant, with as many as 212 women being killed in the name of 'honor' in the first five months of 2016.